He's already cooking up an exciting website redesign. He brings passion and energy to every meeting. Who is he?
Meet Cameron Clark, our new Senior Marketing Strategist.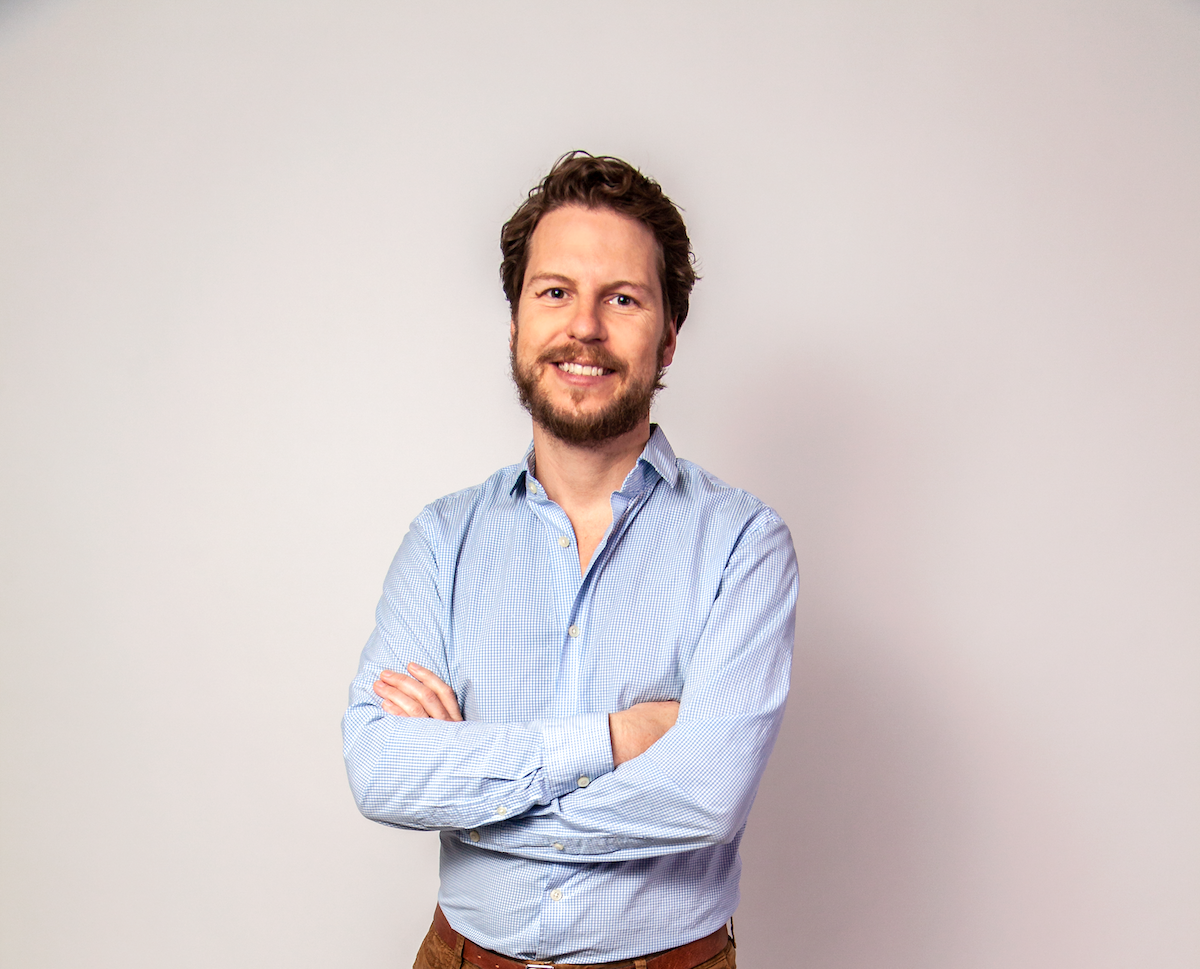 With over twelve years in the digital marketing space, Cameron brings industry expertise and a fresh perspective to the Denamico team.
Here's the skinny on what he'll be doing at Denamico, why he's excited to join the team, and why he believes inbound marketing is the best way to accelerate growth for clients.
So, What Exactly Do You Do Here?!
"It's been referred to as pixie dust. That still hurts a little :) But my role is a mixture of consulting, strategy, planning, collaboration, and execution," Cameron says. It's a diverse role, he says, but the variety keeps him on his toes.
What does he enjoy most about his role?
"The responsibility, the challenge," and "most of all, the payoff of helping a company grow and knowing you helped them achieve something they couldn't have done without you."
Favorite project so far?
Being put in charge of Denamico's website redesign and marketing strategy. There is, he says, "no bigger challenge or responsibility."
Why Denamico?
There are many other places Cameron could be. After all, he's lived in South Africa, England, France, and Greece before moving to to the United States. So, what drew him to Denamico?
"First and foremost, it's who Kristin and Brendon are as people and business owners", Cameron says. Then, of course, it's what the company does.
"I'm a true believer in inbound marketing," Cameron says. "It's not a movement. It's not a methodology. It's about how we, as consumers and human beings, behave and engage now. We're digitally connected, and empowered, whether we're shopping for laser eye surgery, a new minivan or hiring a marketing consultant."
Denamico Already Feels Like Home...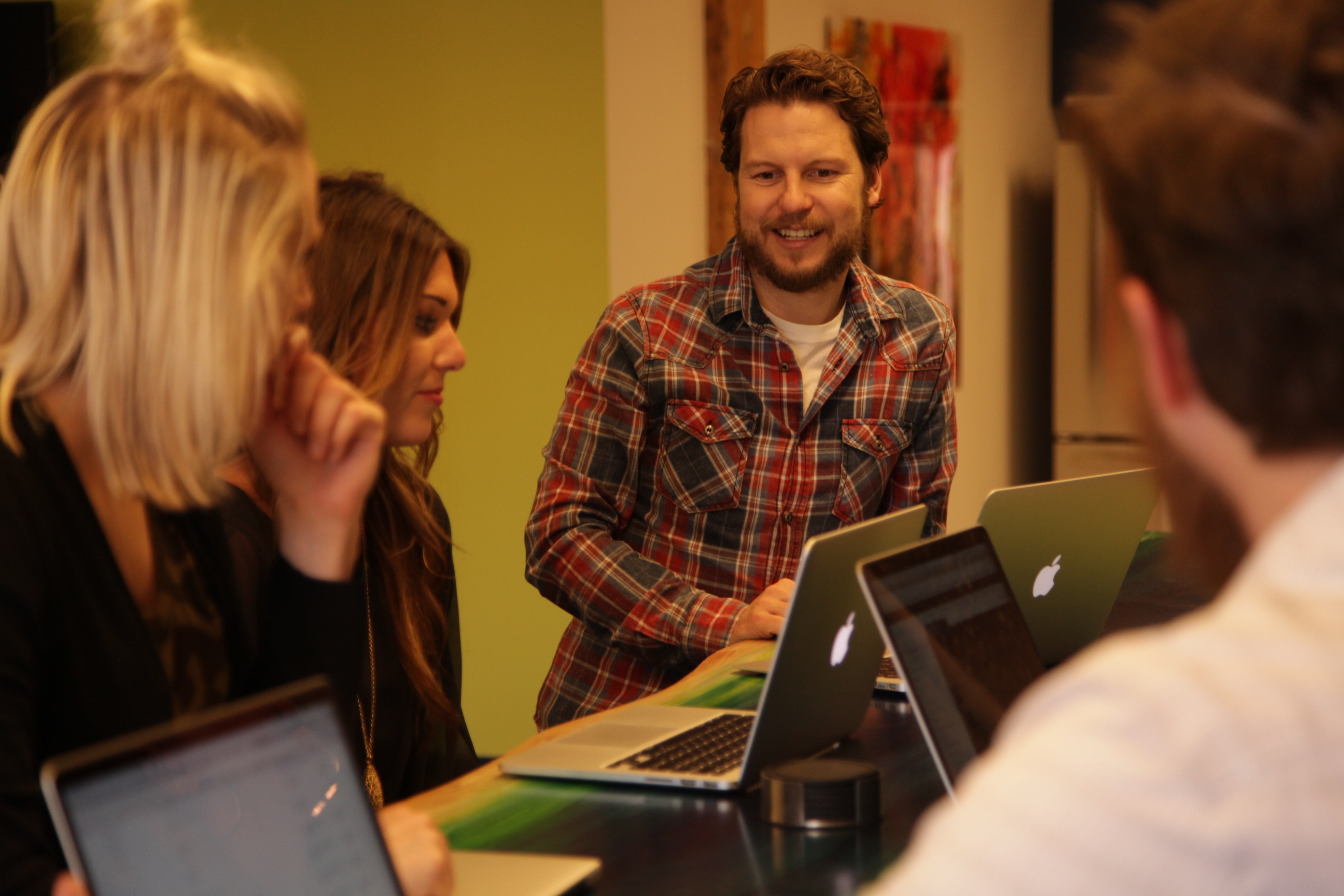 Cameron joined the Denamico team in April. But less than two months in, he says, it already feels like home.
"I think it was two or three weeks in," he recounts," when one of the team members said, 'it feels like you've always been here.' That's a really weird thing for a team member to say so early and a massive compliment at the same time."
---
"If I had a magic wand and create my own reality, Denamico
is
what it would look like"
---
But it makes sense - after all, he says, "if I had a magic wand and create my own reality, Denamico is what it would look like."
Asked to describe Denamico in three words, he chooses "energy, passion, and growth."
His favorite part about working at Denamico? "Working on a full stack inbound team so we can go from strategy right through "building the engine" with websites, marketing automation and CRM integration, and on to full-blown inbound marketing campaigns."
He's happy with his role as a Senior Marketing Strategist, he says. But he thinks the rest of the team has pretty cool jobs too. If he could switch his job with anyone else on the team, he says, it would probably be the videographer.
"Hollywood and television advertising have been influencing and shaping culture for years. Things have already shifted, but I think we're seeing the transition to brand based video content having greater cultural influence than ever. I think it's an exciting time to be a videographer."
The Denamico Difference: Smarketing DNA
One of the biggest thing that sets Denamico apart as a digital agency, Cameron says, is its focus on aligning sales and marketing. "We are an organization that lives and breathes 'smarketing,'" he says. "That's not a buzzword. That's a worldview."
What is 'Smarketing'? At it's simplest, it's marketing that lives to increase sales, and sales that depends on marketing. Cameron is bought in to the idea is that "the walls have to be demolished between sales and marketing to truly realize the potential for growth."
Any other differentiators?
We partner really well with companies that have adopted the Entrepreneurial Operating System (EOS) Traction model.
"A growing subset of the business community is jumping onboard with the EOS/ Traction model," Cameron says. "We're already implementing EOS, and reaping the benefits ourselves. So, for any companies using Traction, we're able to come alongside them easily, speak the same language and get moving on their quarterly and annual goals with minimal friction."
Culture of Learning
As companies look to the future, most people understand "we're moving at a ludicrous pace of change," says Cameron.
"The interest shown, comments and questions at our recent conference on AI and the future of marketing, revealed there is certainly a collective anxiety about the future in the business community."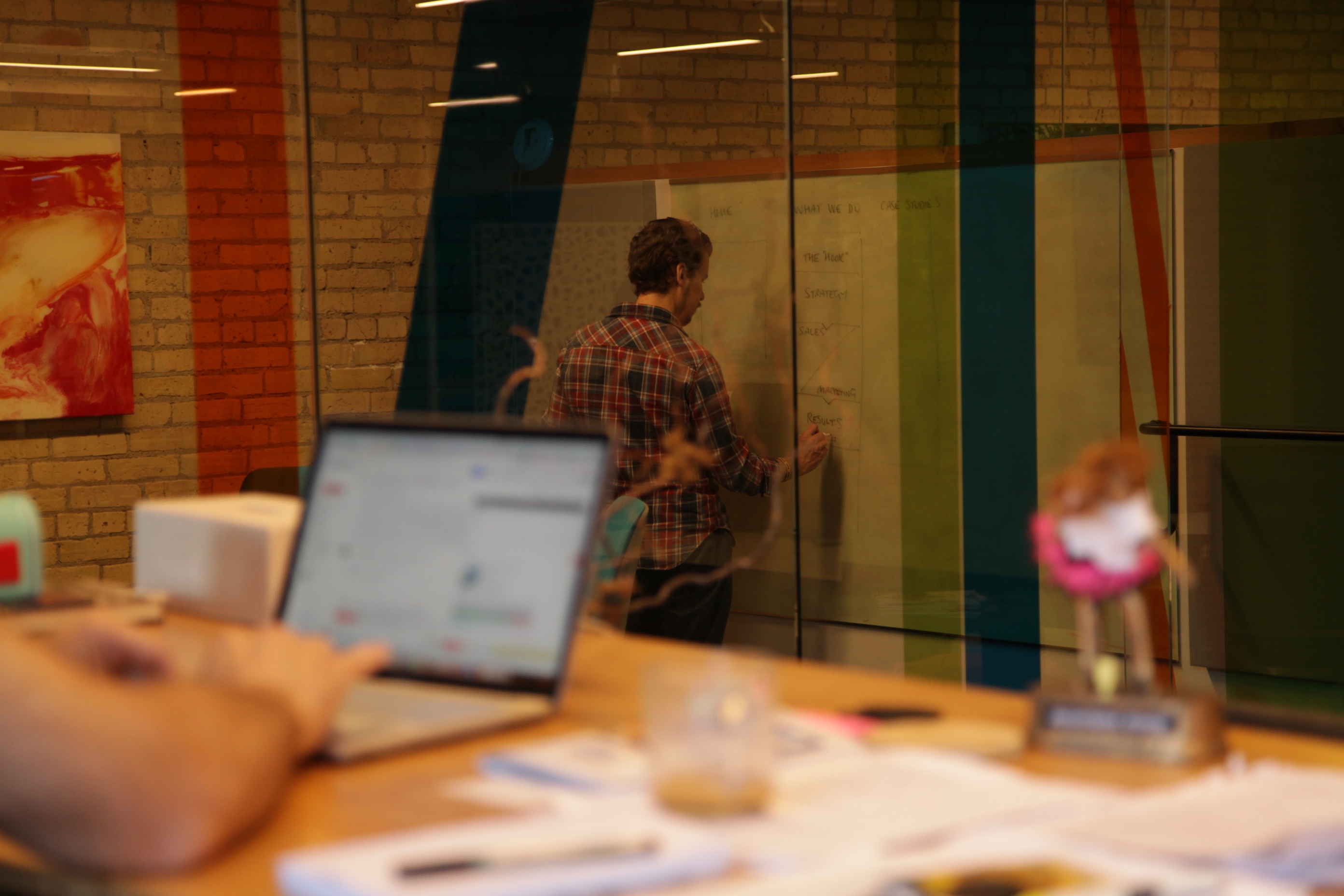 But how can companies prepare for, and even embrace change?
One of the keys, Cameron believes, is "adopting a learner mindset and a learning culture."
A learner mindset, he continues, is "one of the standout qualities of Denamico that we don't really talk about, because it's such a natural part of who we are." It "directly impacts Denamico's ability to help clients." And it's what's kept Denamico relevant in an age of continuous digital transformation.
"A good example of how fast these things move - is Hubspot announced their new Service Hub on May 10th. A few days earlier a client asked about recommendations for a 'ZenDesk-like' support application that would integrate with Salesforce. Our CEO happened to be in Boston at the official unveiling and was sending Slack messages immediately saying "game changer!". We demo'd the platform as soon as we could and mapped out the potential integration the same day. Less than a week later (after numerous tech-based conversations) the client had committed to Hubspot Service Hub their platform of choice for their thousands of customers ."
"This is a multi-million dollar company! Behaving like a SaaS start-up! Nuts."
Stay Connected
Follow us on Facebook to get updates on Denamico's and Cameron's speaking events in the Twin Cities or Subscribe to this blog (and you'll get a free content marketing ebook completely gratis).