Subscribe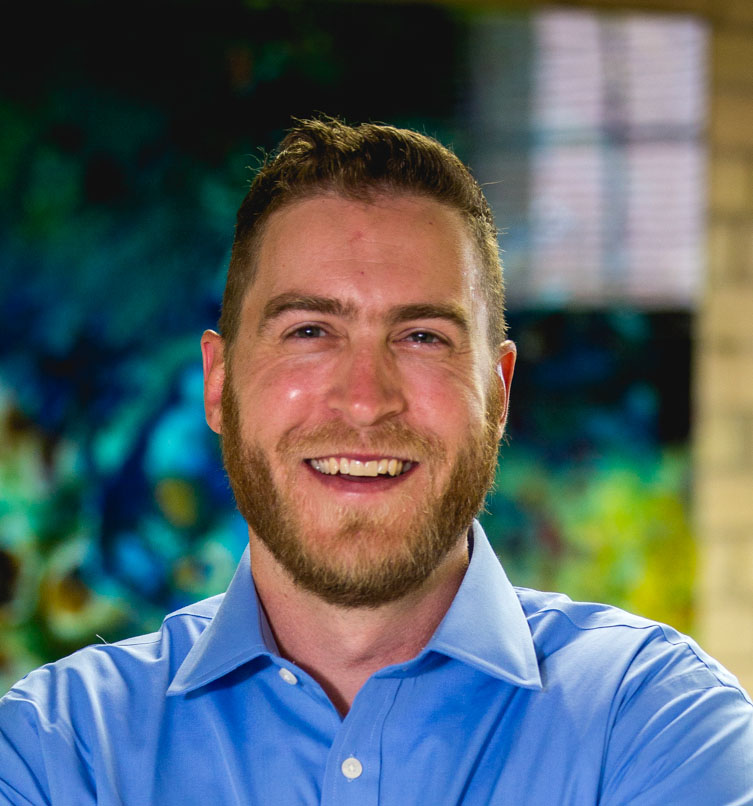 Employee Spotlight: Chaunce Stanton, Content Strategist [Video]
Our content strategist, Chaunce Stanton, is an individual whose expertise spans a significant number of different subject areas – a polymath, if you will.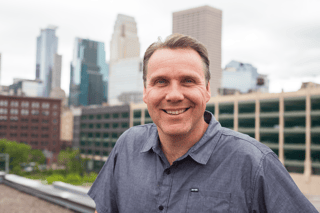 He loves digging in, whether he's gettin' dirty in his garden or helping clients achieve their business growth goals. And as an amatuer blacksmith, he enjoys making his own tools to get the job done.
When he's not tempering inbound marketing strategies, tending to his veggies, or toolsmithing, he finds the time to tap on the keyboard in terms of writing novels – combining the fantasy of manners and alternate histories.
Chaunce keeps us on our toes here at the office and on #Slack, where his quick quips are usually followed by a :wink:.
Get to know a bit more about Chaunce and Denamico in the video below.
1. How would you describe your role?
As a content strategist, I help clients identify the customers they want and then how to attract and win those customers with an inbound marketing strategy tailored to their unique business.
2. What aspects of your role do you enjoy the most?
I love digging in, understanding a client's business, and then working with them to create an awesome content plan. It lets me tap into both my strategic, problem-solving brain and my feverish creativity.
3. Tell us a little about yourself.
I'm a small town boy trying to make it in the big city. I was raised in Annandale, Minnesota and I got to play in fields and woods, build forts and get dirty. I've kept that connection with nature to this day, even though we live in the city. My wife and I converted our city lot into an organic, raised-bed garden system with veggies and berries we eat fresh and preserve. I'm also an amateur blacksmith, so I still love to get dirty. And I've written two novels, available on Amazon. But they are not dirty.
4. How fo you balance your career at Denamico and family?
Balancing work and personal time is always a challenge, and it's very easy to have one bleed into the other. But I find, at Denamico, there is a real opportunity to call on the expertise of other teammates. It's the "many hands make for light work approach." We're all interested in providing our clients with the best outcomes. And that can-do attitude and team approach means that project schedules stay on track and clients love what we do. And that means that I can go home and work in the garden, knowing everything is under control.
5. Before working at Denamico, what was the most unusual or interesting job you've ever had?
When I was 16, I was a dishwasher at a haunted hotel and fine-dining restaurant built in 1895. One night, the cooks all dumped their pots and pans and left me with several hours worth of scrubbing and steam. There weren't any guests booked into the rooms, so it was just me and the sweet sounds of Richard Marx and Lisa Lisa and the Cult Jam on the radio. Around midnight, I turned down the Pet Shop Boys when I heard a noise, something from inside the hotel. Sure enough, I heard footsteps in one of the rooms upstairs, step by step by step, moving slowly down the staircase, step by step by step, then into the dining room, step by step by step. The footsteps were coming toward where I was just behind the swinging doors. I vamoosed through the back door, and I haven't washed a dish since.
6. What is you biggest pet peeve?
People who clip their fingernails at work !
7. What books are at your bedside?
I literally have a stack of books next to my bed - and it's a spectrum of styles and topics. But the highlights include fiction like
Jonathon Strange and Mr. Norrell
and several Jon Hassler novels, like
Staggerford
. And then non-fiction, like Erik Larsen's
Isaac's Storm
or ancient history and anthropology and even esoteric topics. For example, I just finished reading a biography of Aleister Crowley.
8. Any random facts you could share with us?
Do you like magic? Let me show you the coolest magic trick that will astound you.
---