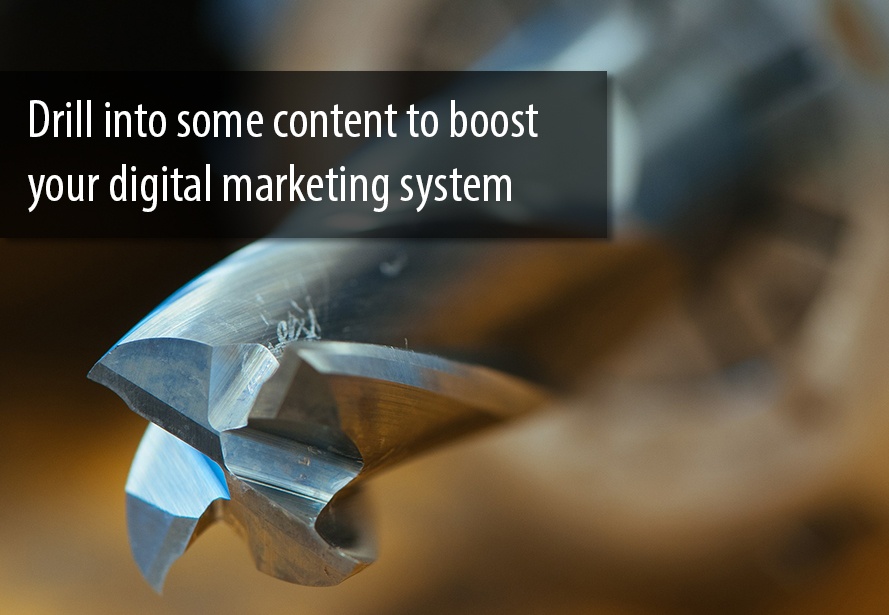 As a resource for home builders and remodelers interested in learning more about digital marketing, we've assembled some of our top blog posts that focus on marketing strategy, website design, blogging and social media, and industry trends and other tips of the trade. Click on the titles below to view each post.
Marketing Strategy
The Content Marketing Institute (CMI) conducts an annual survey of B2C marketers across all industries to report on trends in content marketing practices, strategies, challenges, and budgets. This post follows the data, highlighting the importance of aligning content marketing, lead generation, and marketing automation strategies to nurture and produce ongoing sales for your business.
To get the most out of your trade show investment (which can be costly), home builders should be prepared with a strong inbound strategy to maximize lead generation efforts. Here are several before, during, and after trade show ideas to help you integrate a successful inbound lead generation program for your next event.
For the best results with your inbound marketing, use a repeatable, scalable, measurable process that includes creating an inbound marketing blueprint, building the engine, optimizing your website, and running your inbound marketing campaigns.
Even though inbound marketing is a proven methodology for generating leads from your website, if you're like most businesses, it's easy to focus primarily on the tactics: blogging, social media, or SEO best practices. Or maybe you have no idea where to begin. Unfortunately, without a strategy, you are not likely to reach your lead generation goals, no matter how many actions you take. Check out these steps to prepare a successful inbound marketing strategy.
Through your content marketing efforts, you're probably generating online leads after a visitor fills out a form on your website, subscribes to your blog, or requests to receive weekly or monthly newsletters. What happens next, however, after they fill out their contact information and hit "submit," can either build a relationship that ends in a customer or set the foundation for a missed opportunity.
Your online presence is a 24-hour, 7-days-a-week salesperson. Are you equipped with the right tools to put your best boot forward? In this infographic, we've highlighted 7 Must-Have Marketing Tools for Builders to attract online visitors, educate them, and convert them into leads and customers for your business.
"A fool with a tool" will pick up a sledgehammer and swing away at his existing countertop. Today's homeowners, on the other hand, gravitate to the web for research on best green remodeling practices, tips and advice for specific projects, and what materials to use, among other industry-specific queries. The same is true for growing your business through the inbound marketing and sales process. This post ties tactics to strategies to help build your digital marketing as a unified program.
Website Design
Testimonials from delighted customers can be used in a variety of ways, but many residential builders and remodelers fail to utilize them to their full potential. Are they hidden away on your website, simply listed on a separate page? If so, do you really think visitors to your site are seeking testimonials out on their own? Get more eyes on your valuable testimonials to help generate more leads with these simple tips.
Savvy homeowners and potential clients are turning to the internet to research and learn about new building options. Actually, 86% of consumers stated that using a search engine allowed them to learn something new or important. With all of the advances and innovative construction techniques in the building industry today, is your website working hard enough to engage visitors and generate leads for your business? Be aware of the signs detailed in this post that your website could use some updating.
Blogging & Social Media
We know that blogging (and inbound marketing) is an ideal way to attract visitors to your site, and increase lead generation. But what are some blog post ideas? And how do you convert the right (qualified) traffic into leads? Well here are eight easy, repeatable ideas for blog posts. We've also included a contextual CTA (call-to-action) with each of them. A CTA, gives your visitor an opportunity to download an offer, which is something of value, in exchange for their contact information.
Social media is rife with different types of content -- some good, some bad. We were curious to see how local home builders are using social media to promote their brand, connect with homeowners, drive traffic to their website, establish authority in the industry, and simply delight existing customers and prospects along the way. Check out specific examples from local builders in the Minneapolis metro highlighted throughout the post.
As a home builder, architect, remodeler, landscape designer, or manufacturer of building or interior design products, Houzz is a way to further your brand online, establish and share your expertise, connect with targeted consumers, and generate traffic to your website. All good things for your business. Learn how to achieve your social media marketing goals for the platform with tips provided in this post.
Industry Trends & Other Topics
If you're like many in the home building industry, you might say (and rightly so) that your calendar is already crowded and that you already invest enough time, money, and energy in your business. So why would we recommend that you add one more thing to your busy schedule by joining your builders association? This post breaks down the reasons for joining your local association and provides actionable steps to get involved.
To keep our pulse on the industry, our team attended the 2016 International Builders' Show in Las Vegas. Here's a post that recaps the most current trends in 55+ housing, custom building, design, multifamily residential construction, remodeling, and sales.
Outbound marketing tactics are very short term investments with short term results. An inbound marketing presence can take a long time to build, but it's an investment with longer and more significant returns. Read how this window specialist uses inbound to successfully grow his business.