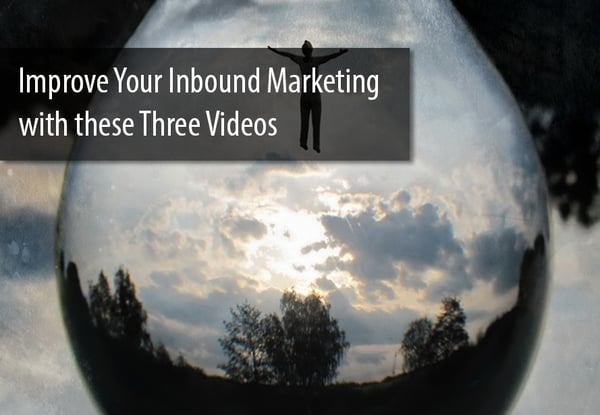 At the beginning of September, our team headed to HubSpot's INBOUND 2015 conference. We had a blast hearing great speakers, networking like mad, and getting the inside scoop on HubSpot's new features.
Wish you would have been there? Well, lucky for you, HubSpot posted recaps on YouTube. Watching the videos online is not as fun as seeing the speakers live, but it will still give you a taste of the INBOUND experience.
Here are some featured speakers to check out.
Seth Godin
Seth was one of our team favorites. Ever inspirational, Seth is both guru and marketer. He's written 17 books, including bestsellers like Tribes and Linchpin. Nowadays he's an extremely sought-after speaker, and this video shows why.
Seth talked about the importance of aiming high in everything we do. Doing new or innovative things is challenging, but we should do them anyway. It's easier to stay in our comfort zone, but if we do that we won't create anything of value.
He also talked about saying "yes." Lots of opportunities come our way. It's easy to say "no" if an opportunity sounds like too much commitment or effort, but Seth says we should be saying "yes" to the opportunities that will change our lives for the better.
Here's his keynote:
Jonah Peretti
Jonah Peretti is famous for founding BuzzFeed and The Huffington Post. In his presentation, he talked about the early years of "viral" content on the internet and how that lead to the content-driven digital world of today.
Jonah talked about the impact our content makes. Sure, we can generate something that gets a lot of clicks and shares, but is it really benefitting our readers? Is it doing something good for the world?
See his full presentation here:
Brian Halligan and Dharmesh Shah
At last, the HubSpot masterminds Brian and Dharmesh took the stage. They talked about the new features now available on HubSpot.
Here's a quick look at what they're offering.
The Reporting Add-On. This puts all your reports (your marketing and sales data) into one convenient dashboard for you to analyze
The Ads Add-On. HubSpot now lets you create and leverage ads for your inbound marketing - and it'll be a snap to figure out your ROI and see which ads convert the most leads.
Predictive Lead Scoring. Now HubSpot will provide you with a lead score based on your prospect's behavior, company, email, demographic, and spam detection data.
Find the rest of the new gadgets here, and check out their full talk below:
If you love these videos and want to attend INBOUND 2016, you can already reserve your spot. It gets bigger and better every year! You can also check out our post about the inspirational female speakers at INBOUND 2015, or view more full videos at HubSpot's YouTube channel.
Image by Hartwig HKD via Flickr, licensed under CC BY-ND 2.0.