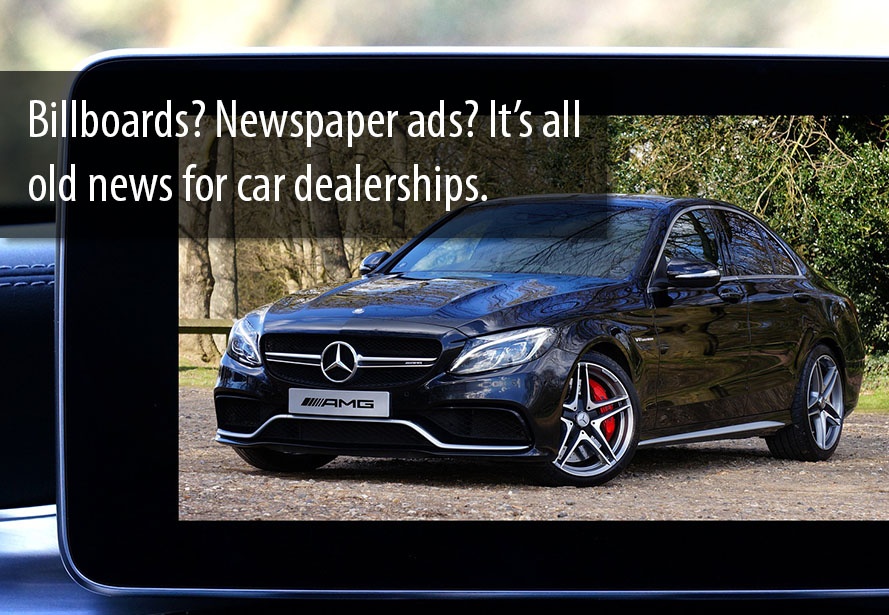 Before social media, car dealerships have relied on billboards, television ads, radio promotions, and the local newspaper to promote vehicles on their lot. However, these ROI-lacking mediums seem to have run their course. With people spending less time listening to standard radio and newspaper sales on the decline, some car dealerships are turning to social media and other forms of content marketing to reach new and prospective customers.
This isn't necessarily a bad idea given the fact that social media users spend 109 minutes of their day on these platforms. For car dealerships, social media is a great way to reach customers in any stage of the purchasing process.
The only problem is that a lot of car dealerships aren't using social media to the best of it's ability! To prevent this from becoming an auto industry norm, we have called out 3 reasons why car dealerships are underutilizing social media.
And don't worry, we've included some tips to help you get going.
1. Car Dealerships are NOT Showcasing New Cars in Stock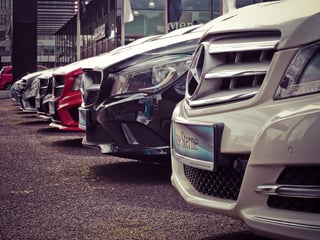 New inventory is a great reason for a car dealership to utilize their social media channels. As new cars roll in, social media can help dealerships get the word out to those currently in the market for a new car. If potential customers like what they see on an organic post or a paid ad, clicks to their website will increase, which might improve foot traffic on the lot.
Advice: Post organic updates and paid ads, in tandem, to capture the attention of your current followers, as well as new potential leads. Consider using the following social media channels:
Added Note: Nearly 80% of social media time is now spent on mobile devices (so be mobile friendly). Also, Facebook posts with images see 2.3X more engagement than those without images.
Twitter: During the right times of day, organic Tweets can bring in a good amount of traffic. Using brief and concise language is important for capturing interest within the 140 character limit.
Added Note: Just like with any social posting, use images to capture your potential customers' attention. Content with relevant images get 94% more views than content without relevant images.
Instagram: Got a really special car on the lot? Use Instagram and a filter or two to capture the imagination of your potential buyers. Get a little artistic to make the image even dreamier.
Added Note: Make sure your image pops, 40% of B2C marketers say visual content is the most important type of content. Think Instagram is too niche? Well, the Instagram community has grown to more than 400 million as of September 2015.
Snapchat: Snapchat is a great resource for giving 10 second, sneak-peek videos of new inventory. Quick, simple, effective.
Added Note: Besides video, simple pictures work great as well. Snapchat has 100 million daily users, 65% of whom upload photos using the app.
2. Car Dealers are NOT Creating or Sharing Useful Content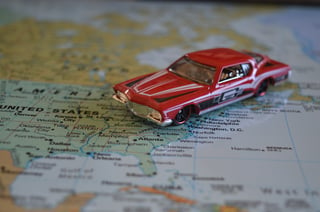 After purchasing a car, ties with a dealer are sometimes severed. Aside from those with a personal connection with the car dealership and others who choose to utilize the dealership's service department, there's very little reason for the customer to stay in touch with them until they're ready to buy their next car.
Question: So what do you do to draw in new customers, while also keeping current customers a part of your online community?
Answer: Create useful, engaging content and share it on social media!
Besides updating your customers on the latest inventory, try sharing car tips, industry news, and road trip ideas to keep people engaged with your dealership, even if they don't use your service department. By creating a content marketing strategy, you can build your online presence while improving your SEO rankings and searchability!
Added Note: Consider creating and sharing infographics. Infographics are Liked and shared on social media 3X more than other any other type of content.
3. Car Dealerships are NOT Humanizing their Business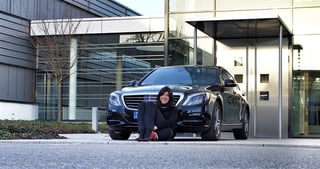 Car sales people already have to deal with negative stigmas as soon as they introduce themselves to customers on the lot. So, how do you help prevent that from happening? Show them the human-side of your dealership!
Sharing staff bios, relatable stories, and customer testimonials on social media is a great way to prove to potential customers that your car dealership is more about the customer than the sale. Granted, posts related to your current inventory are more sales-driven (pun intended), but sharing more personable details about the buying experience is a great way to appease customers, current or new.
Thinking of creating a content marketing strategy for your car dealership? Download our Business Blogging Tool Kit to help you get started today!