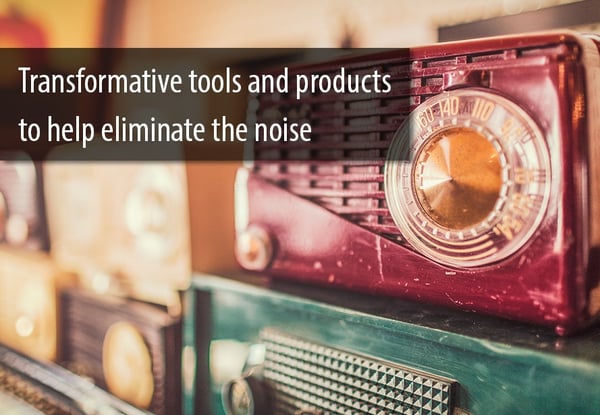 As part of our #LessonsLearned in 2015 campaign, we asked top inbound marketing and sales experts to tell us what products and/or tools changed their work this year.
Their answers varied greatly, but the overarching theme we heard through all of their answers was that 2015 was a year of distractions. Everyone is overwhelmed. The tools and products these thought leaders highlighted as the most transformative were those that helped eliminate "noise" and make life simpler.
Here are the top 5 tools they listed:
A favorite of anyone who offers consulting hours, youcanbookme.com is an online booking service that syncs with Google Calendar. Clients, colleagues, and friends can simply go to your youcanbookme profile, see times when you're available to meet, and book time on your calendar. This way, you plan all of your meetings in advance while avoiding all the back and forth emails that often take up most of our days.
Jing is a great tool that allows you to record screen shot videos with audio, upload them to the web, and share via email very quickly and easily. It's free for videos up to five minutes long and works great for anyone who is frequently providing feedback to others and those who find it easier to leave verbal messages rather than type emails.
Don't you love spending all your time sending and responding to emails? No? No one does. Slack is a super popular app that helps you send and receive messages much more efficiently. With the tagline "be less busy," the Slack team says their tool brings all your communication together in one place. It's real-time messaging, archiving and search for modern teams. We've started using it at Denamico and have found it's great for organizing messages about specific clients, projects, and teams.
The HubSpot CRM continues to be a game-changer for many HubSpot users. For marketers, it saves time by centralizing all contacts in one place, eliminating the time-consuming challenges of CRM integrations. For sales people, it's basically a "one stop shop" for sales outreach. It provides information about how prospects interact with your company website, email marketing intiatives, and social media; automatically logs emails and calls; and adapts to your team's processes.
Sidekick is another tool that's landing atop the "best of" lists. Its free features "supercharge" your email inbox by providing notifications that alert you when people are opening and clicking on emails. It also provides company information in a sidebar on your browser - visit any website and find out the company's location, number of employees, revenue, industry, key contacts, and more. The paid version of Sidekick, "Sidekick for Business," lets savvy salespeople build, save, and share effective email templates; place and record calls directly from the HubSpot CRM system; build a library of sales content, presentations, documents, and more.
Now that we're over half way through the first month of 2016, our work is continuing to evolve. We're looking at what tools will make our work easier and more efficient throughout the year. What tools are you planning to adopt this year? Share in the comments section below.