It's true, the internet has changed the way people learn about your company and your competition. And with so much information online, people are able to work their way through the sales process at their own pace. In fact, 60-80 percent of the process is completed before prospective customers are even in touch with your salespeople.
What are prospective customers learning about your business online?
Your online presence is a 24-hour, 7-days-a-week salesperson. Are you equipped with the right tools to put your best boot forward? In the infographic below, we've highlighted 7 Must-Have Marketing Tools for Builders to attract online visitors, educate them, and convert them into leads and customers for your business.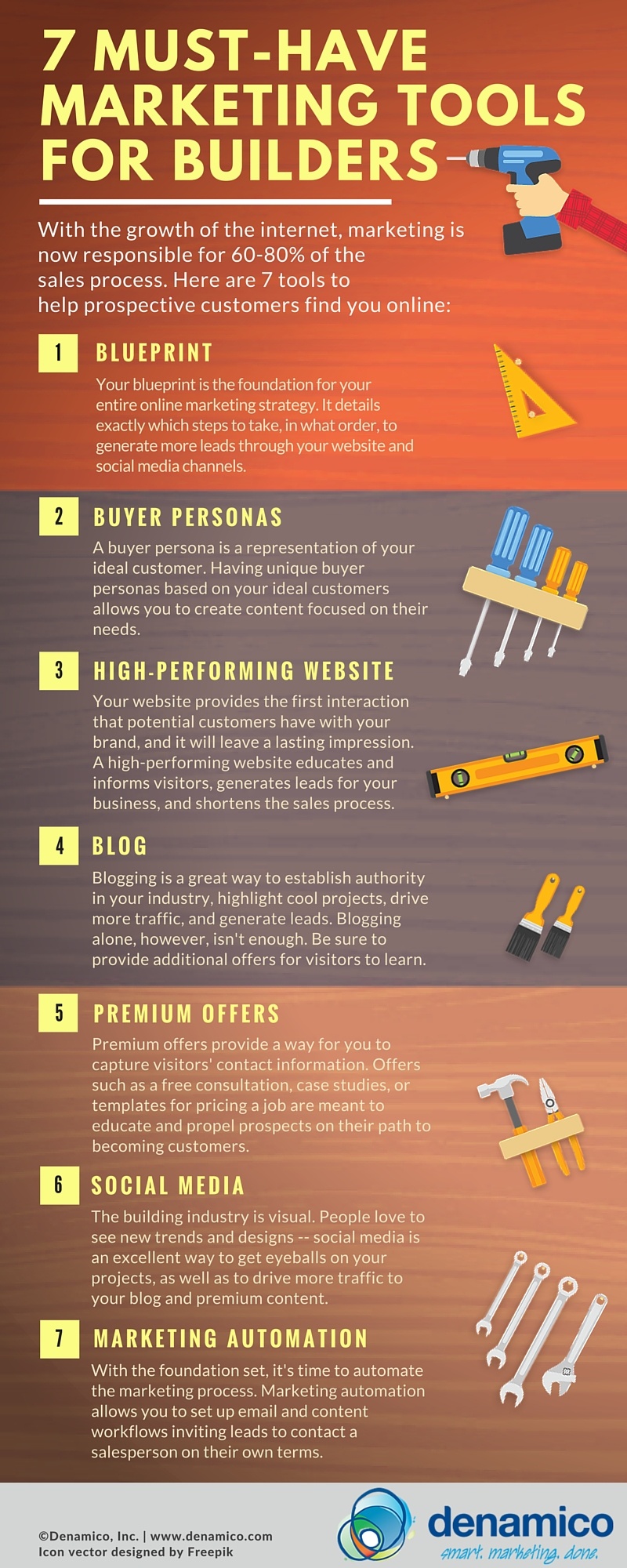 Share this Image On Your Site
Looking to generate more online leads? Register now for our free webinar: Build the Ultimate Lead-Generating System.