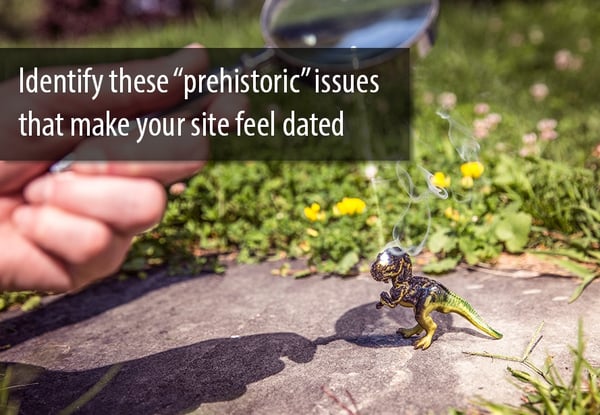 When it comes to your website, you want to make sure that you put your best foot forward at all times. Although websites were previously used as a simple, digital storefront of sorts, websites require so much more effort and maintenance today when compared to its "set-it-and-forget-it" ancestors.
Now you may be wondering, "How do I know when my website needs to be refreshed, possibly redone?" Lucky for you, we have outlined 8 key signs that your website deserves a makeover.
1. Your competitors are outranking you in search results
With new technology comes new search algorithms. And with new algorithms come more requirements for your site to meet in order to rank highly in the search engines (like Google and Yahoo). In today's world of search engine optimization, algorithms can identify websites that have static, or rarely changing content or functionality (a sign of a dated or abandoned website). As a result, the search engine will rank you lower than those who regularly update their website. In addition, search engines also take mobile responsiveness and load times into account. So, if your website isn't mobile friendly and takes a while to load, your wait for new leads may take longer, as well.
2. Your site has a dated look
Does your website still have a visitor ticker at the bottom?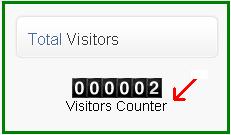 Does your site also look pixelated like a screenshot from the game "Minecraft?"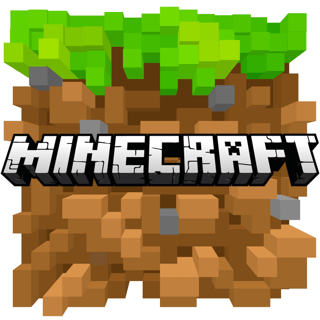 If so, it's time to redesign your website. When a visitor comes to your website, they associate your website's design and functionality with success and product quality. Some signs of an outdated website include:
Poorly timed pop ups
Lack of mobile responsiveness
Lack of white space
Too much text
Too many or too few images
With that being said, it is important to make sure your website is designed to captivate your target audience and convey value.
3. Site navigation isn't fast and intuitive
You've probably been to a website in search of information and found yourself searching and searching for a page that you know exists, but you just can't find it. Whether that page is an About Us page or a Product page, it is important that your site's navigation is logical and follows the customer's thought process. For example, if you are featuring a product, it would make sense to feature it under a "Products" tab. If you wanted to create an "About Us" page, it would be logical to put it under a tab that is focused on the company and its mission.
Oh, and your visitors want your site to be fast. In fact, Kissmetrics found that "40% of people abandon a website that takes more than 3 seconds to load." So, if you want people to even move past the first page they see, you better make it snappy!
4. Copyright year is not up to date
If your website has a copyright date other than the current year, that needs to be changed. If a potential lead sees that the copyright on your website is out of date, this may negatively affect your brand/company. An outdated website and copyright could lead to negative perceptions on the quality of your product/service or make people question whether or not you're even still in business!
5. The site is not current with features like RSS feeds and XML sitemaps
Web technologies always change, mostly for the better. These days, your potential leads expect you to use new technologies to improve their experience with your site. Sites that are missing features, such as RSS feeds, XML sitemaps, blog content, etc., will appear behind the times like an outdated copyright.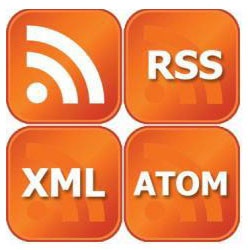 6. Site does not properly display on the new web browsers, like Duck Duck Go
Just about every day, a new web browser comes to the marketplace and gains a share of the market. With that being said, websites should perform well on all browsers across all platforms. Because of this, you should regularly test your websites in a variety of web browsers to make sure that a lead's choice in browser does not affect their user experience.
The older the site is, the more likely it is to break down on your potential leads. That leads to lost opportunities, which is a major reason to keep your website current.
7. Your Website is in Flash
iPhones and iPads do not support Flash. Search engines like Google, Bing and Yahoo also can't read it, which means it's counterintuitive for search engine optimization. In order for Flash to be used on these kinds of devices, users have to install a plugin to see it, negatively affecting the user experience.

If you are still looking to include animations (like they're used in Flash), HTML5 is at your disposal.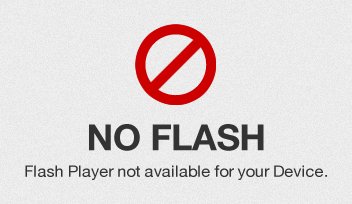 8. You're Embarrassed to Give Out Your URL
Let's be honest. If you you don't want people to see your website, your potential leads may not like it either. So, if you're reluctant to share website, it's time to make the change!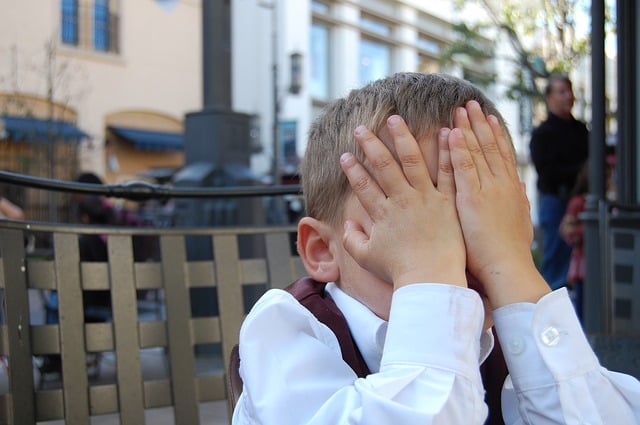 Is your website working hard enough to generate leads for your business? Download our FREE Website Marketing Scorecard.