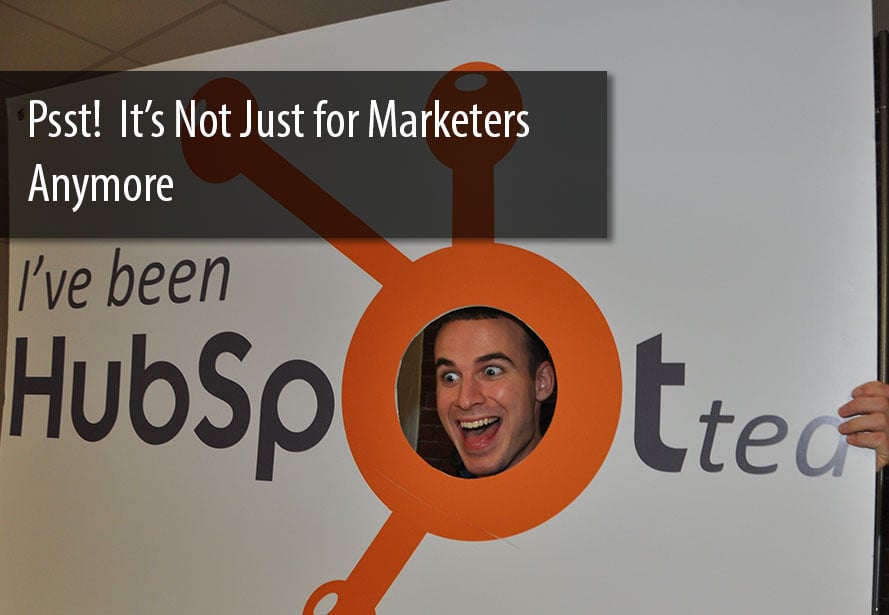 BENEFITS OF BECOMING HUBSPOT INBOUND CERTIFIED
I have a new certification. It's from HubSpot. It's got my name on it and the designation, Inbound Certified. But, I'm a writer. Our marketing processes are already in place. I'm handed projects with the perceived sentiment -- here are the goals… now, go and write. So, was the time well spent?
Yes.
As a HubSpot Inbound Certified writer, I now:
have a clearer understanding of what types of content prospects are seeking.
have joined the inbound conversation by broadening my vocabulary.
can explain and apply theory behind my best practices for producing content.
recognize how my role plays into our overall marketing strategy.
have a heightened sense of what content will resonate with audiences.
If this reads like I'm thinking out loud, good.
This started as a simple brainstorming exercise to get my mind thinking about the benefits of a HubSpot Inbound Marketing Certification. Nevertheless, as I was generating the list, I realized that the exercise itself was a significant sharing point.
The Why
Beyond mere professional development, the certification process provided me with a framework of theory and best practices that I could easily apply to my daily tasks. Full disclosure here: I work for an inbound marketing agency and HubSpot partner. However, the general knowledge I have gained is certainly transferable across other platforms and marketing strategies.
Here are the major themes covered throughout the training.
Content creation and distribution: creating targeted content that reaches far and wide.
Lifecycle marketing: transforming strangers into promoters.
Personalization: tailoring content and learning from leads.
Multi-channel marketing: approaching people where they are.
Integration: creating, publishing, and analyzing to deliver the right content, to the right people, at the right time.
The Process
The HubSpot certification process itself is straightforward. HubSpot breaks down the pre-recorded video-based classes by its inbound methodology of turning strangers into customers and promoters of your business.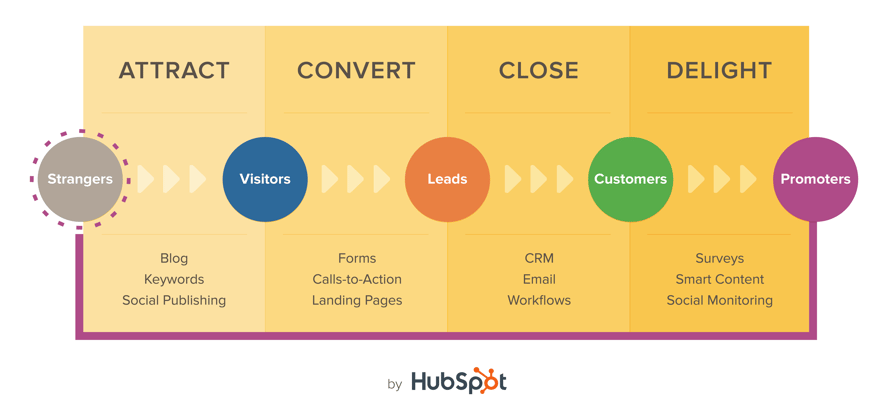 The sections are further dissected into digestible chunks of material based on the overall actions to attract, convert, close, and delight, as well as the corresponding tools to achieve such goals.
As suggested, I watched each course sequentially and tested my recall via the subsequent quizzes. I recommend taking the time to complete the short quizzes to familiarize yourself with HubSpot's format and logic for designing questions in preparation for the final exam.
If you prefer to read the material rather than watch the videos, transcripts of each course are available to download.
The Exam
HubSpot wants you to succeed. As such, they provide a study guide and opportunity to join an inbound certification group to ask specific questions. General questions regarding the exam may be answered through the FAQ section.
The exam itself is comprised of 60 multiple choice and true/false questions. The test is limited to 75 minutes, but that should give you ample time to think through each question thoroughly. I found myself rushing at first, then settling down after I realized I had plenty of time to complete the exam.
To receive the official HubSpot Inbound Marketing Certification, you must pass with a score of 75% or better. You are allowed to take the test three times but must wait 48 hours before trying again. If you fail three times, you will be locked out for 30 days.
The Take-Away
HubSpot is a recognized authority on inbound marketing. Whether or not you use their platform, getting certified is a way to join the inbound conversation, learn new applicable practices, and boost your resume. Best of all, the certification process is free and open to all.
The Challenge
Regardless of your role, certification is geared for anybody who is looking for ways to attract visitors, convert leads, close customers, and turn those customers into promoters of your business. Basically, ways to improve your sales through activities your business may already have in place, but could do even better.
My challenge to you is to create your own list.
As a HubSpot Inbound Certified __________ , I now __________ .
Feel free to share yours in the comments below!
Ready to get started with buyer persona templates and an inbound marketing checklist? Download the Inbound Marketing Resource Pack today.
Editor's Note: This post was originally published in November 2015 and has been updated for accuracy and comprehensiveness. Image by Kyle James via flickr, licensed under CC by 2.0