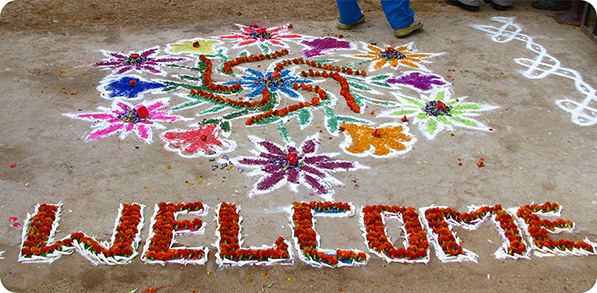 We understand that holding a leadership role in a small business means you're wearing many hats. And there's not a lot of free time to read about the latest marketing trends.
So we're introducing a new series to offer you up-to-date marketing news in three minutes or less: 3 Minute Marketing Roundup for Small Business.
Today's roundup is all about customer experience trends.
The Difference Between Customer Service and Customer Experience
Customer experience (CX) is the overall perception a customer has of your business. This impression is based on a customer's complete end-to-end journey with your brand. The customer experience can begin with awareness and discovery – a first impression created from a website, word-of-mouth recommendation, or a store-front sign. That experience continues through attraction, interaction with your brand, purchase, use and advocacy.
The same business could offer excellent customer service but poor customer experience. Generally speaking, if a customer is talking to your customer service department, something went wrong with the customer experience.
Customer service is primarily a reactive discipline. A business can react with excellent customer service when a customer picks up the phone and calls your business. Or, when that customer tweets your business a question. Or even when a customer walks onto your sales floor with an interest in making a purchase. At each of these points, your staff "reacts" to the customer to deliver great service.
Customer experience, on the other hand, is proactive. At every step of the customer journey, a brand's CX is constantly being nurtured, improved and attended to across every department and across your customers' entire lifecycle (from discovery to repeat customer).
Data: Important Customer Experience Statistics
86% of buyers will pay more for a better customer experience. But only 1% of customers feel that businesses consistently meet their expectations. Forbes
By 2020, customer experience will overtake price and product as the key brand differentiator. Customers 2020 Report
Around the Web: How to Improve Customer Experience
10 Rules for Customer Experience Transformation | from Direct Marketing News Lior Arussy, president of Strativity Group, outlines 10 rules to help ensure CX success. His rules unfold like any great strategy. They begin with goal formulation, transition into metrics and measurement, and wrap up with empowerment and team ownership.
Aroussy's rules also address the importance of integrating CX across the organization. Each team member should have a clear vision on how his or her role can impact the customer's experience.
What's in It for Me? - Improving Customer Experience | from Entrepreneur This post notes that "no detail is too small." Even if a small part of a customer's overall experience is negative, that can translate into a poor customer experience. And, when it comes to CX for your physical location, keep all five senses in mind:
what customers see,
what they hear,
what they smell,
what they touch,
and how they are physically affected (e.g. temperature)
Creative Ways To Improve Ecommerce Customer Experience | from Shopify
In this post, Shopify offers several approaches to improving customer experience in the online space. The post reminds us that "brand loyalty is built on personality, and not on superficial metrics like engagement."
So, utilize your business's online assets to showcase your brand's unique personality. If humor suits your brand, spice up the website with copy and images that evoke humor. And, on thank you pages and confirmation emails, avoid stale, robotic copy like "ORDER #4328 IS COMPLETE." Instead, rewrite the copy with a genuine, conversational, human tone.
The Buzz on Twitter: Customer Experience Trends
The Chief Customer Officer Customer Service and Experience Is Now Part of the C-Suite http://t.co/0rVaTCWzx2 via @hyken

— Next Generation CX (@Customer_Event) April 9, 2014
How Pier 1 Imports prioritized customer experience online and in store http://t.co/1QYh0RCFyC

— Econsultancy (@Econsultancy) April 9, 2014
Does your business have a customer experience strategy? What are some of the tips and tactics that work for your business?
Photo by mckaysavage on Flickr.com, licened under CC BY