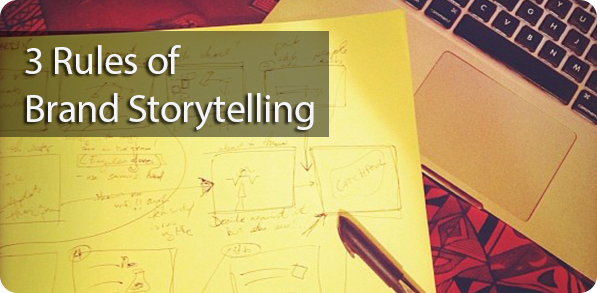 Guest Blog Post by Ella Carlsson
Thank you my friends at Denamico for asking me to guest blog. I always enjoy working with your amazing team!
Building a brand isn't rocket science (unless you are building rockets, and if so, forgive the cliché). In fact, you're already doing it. Each and every day when you work with clients, vendors and employees, you are saying something about who you are and what you stand for. So then why is it so hard sometimes to explain who you are and what you stand for?
Many times it's that old adage, "you can't see the forest for the trees." It's difficult to express what you do and why you do it better than competitor A, B or C because you're too busy actually doing it. For those of us that do, explaining how is like explaining how we butter our toast in the morning: I don't know, I just do it.
Another obstacle to effective brand storytelling can be that as entrepreneurs, we're always looking at the road ahead, what we're going to do next instead of where we are right now. So defining your business for the here and now can feel too limiting, too confining for your plans and vision.
My number one rule of storytelling is authenticity.
Your brand is a promise and a reflection on you. Be real. Today's consumer is savvy. If you're being inauthentic, making promises you can't keep, etc., they'll know it and you've lost them. The fact is (forgive another old adage) you can't be everything to everyone, so don't spin your wheels trying. Which is followed by your mother's advice to you when you were in junior high, just be yourself. Be OK with where you are today. Celebrate it. When you do, your company will grow and change, and as it evolves, so will your brand.
Number two rule of brand storytelling is know your customer.
This seems pretty obvious, but it is so common for businesses to get caught up in, we do this, we do that without connecting to the customer's why should I care. You have to answer the so what? What problem are you solving? Why do you solve it better than your competitors? Why are you the best company with which to work?
Brand storytelling is equal parts defining and differentiating, while wholly about connecting. It's setting the tone for a relationship. And whether you're selling a pack of gum or enterprise software systems, you're beginning, establishing or maintaining a relationship. So your brand should shine through in your hiring practices, in your fulfillment process the same as it does on your website or on your packaging.
Consistency, it's my third and final rule of brand storytelling.
Consistency is why some brands have more integrity than other's. It's how you fulfill the promise of your brand. You walk the talk. Which leads to customer satisfaction, repeat business, growth, and all that good stuff.
Photo by lolololori on Flickr.com, CC Attribution rights reserved; modified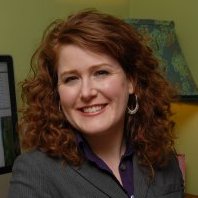 About the Author: Ella Carlsson is principal of Story Sister LLC, which specializes in helping customers build authentic, effective brands that present the best of who they are to their customers, employees and communities. Ella has more than 18 years of marketing communications, writing, and branding experience.