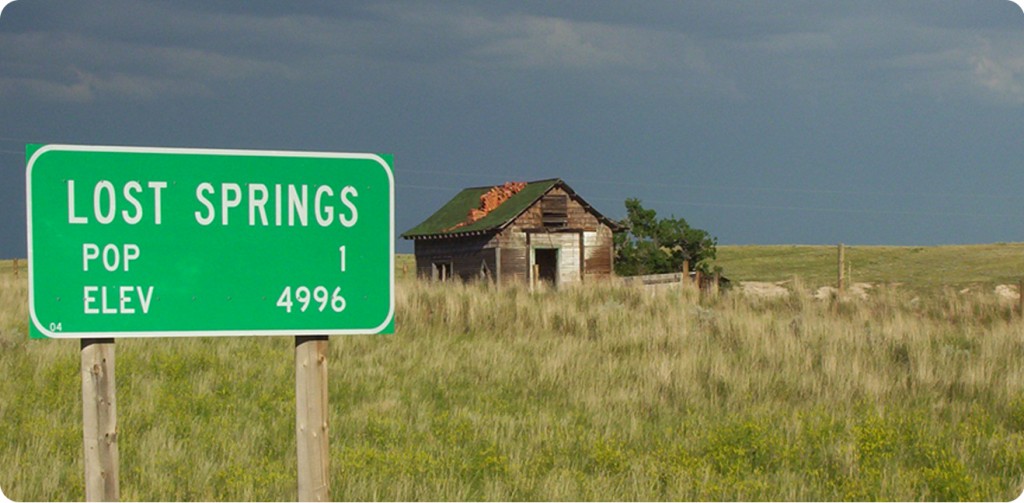 Ever feel a little lost when it comes to social media for your business? Your business posts updates to social media accounts, but there's no clear direction to inform content. And, you may not have definitive metrics to gauge success and goal achievement.
It's time to build a social media strategy. Social media marketing for small business needs to be smart, strategic and measurable.
This guide – Five Ws and One H of Social Media – is a great starting point for building out your small business social media strategy. In this post, part one of a two-part series, we'll cover the first three Hs: Who, Why and What.
1st "W" = Understand
WHO

You're Talking To (your target audiences)

Remember, social media is social – your strategy should be about reaching and engaging people, not about using social media as a megaphone to distribute one-way messages. And without a clear idea of who you're trying to engage, social media efforts will fall flat.

Here's how to define your target audience:
Overview. Picture your ideal customer. Now, describe this ideal customer in a few words to one sentence.
Background. Jot down a few relevant facts about this persona's background – hobbies, education and industry sector are good places to start.
Demographics. List demographic information such as gender, age range, household income, and location. For a local small business, location could mean defining whether your persona is urban, suburban or rural.
Online Behavior. Develop a profile of your persona's online behavior. Does this persona read blogs? Are they active on Facebook, Twitter or other social networks? The more detail you can pack into the online behavior description, the easier it will be to know where to engage these customers online.
Insights. Think about a genuine need or desire your persona has that's related to your product or service. Keep in mind that the need could be functional and/or emotional. Now, how does your business help solve your persona's challenges? How does your business help your persona achieve goals?
It's likely your business has more than one target audience. Be sure to repeat this process for each buyer persona.
2nd "W" = Be clear about
WHY

You're Talking (to achieve marketing and business objectives)

Time and energy are precious resources, especially for a small business. So each action and tactic needs to smart, and it needs to lead toward goal achievement. This lean, goal-driven approach is no less true in social. Define your business and marketing objectives, and use these objectives as the destination-point for your social media plan.

Here's how define marketing objectives that are directly tied to your business objectives:
Business Objectives. Start by listing your big-picture business objectives. Here are a few examples: increase gross sales by x; achieve % change in number of sales vs last year; launch a new product.
Source of Growth. Consider the most significant source of growth for your business. Will you grow the customer base by reaching a new, untapped audience? Will your business acquire customers from the competition? Or, perhaps your business growth will come from greater customer retention, or getting customers to spend more on each transaction.
Marketing Objectives. Define the big-picture marketing objectives you need to support your business goals. For example, if your business growth is aimed at acquiring customers from the competition, then your marketing objectives may primarily focus on what makes your product/service unique. On the other hand, if your business growth is aimed at tapping into new audiences (e.g. selling widgets to someone who's never purchased a widget), then your marketing objectives would more strongly focus on awareness and the universal benefits of the product/service.
3rd "W" = Know
WHAT

You're Going to Say (key messages)

Now, it's time to dive in and develop key messages. When working on key messages, keep the language simple. Focus on a single idea per key message and consider using stories to explain the point.

Your key messages should:
Resonate with your audience and speak to their needs or desires. Keep in mind that different key messages are likely needed for each of your unique customer personas. The work you did to flush out the 1st "W" (or Who) will be crucial to this step.
Be in direct alignment with your marketing and business goals. Review the marketing objectives you defined in the 2nd "W" (Why). Your key messages should drive toward those objectives in a way that resonates with your audience.
Reflect your brand and accentuate your unique benefits.
Conclusion
Now, your small business has a solid start at building a social media strategy. You're armed with the tools to flush out who you're talking to, why you're talking and what you're going to say.
In our next post, Five Ws and One H of Social Media – Part II, we'll cover:
Where You'll Engage and Communicate (your channel plan)
When You'll Engage and Communicate (your editorial calendar)
How You Should Communicate (etiquette and metrics)
Check out Part II!
Photo credit: Idunno00923 via Wikipedia