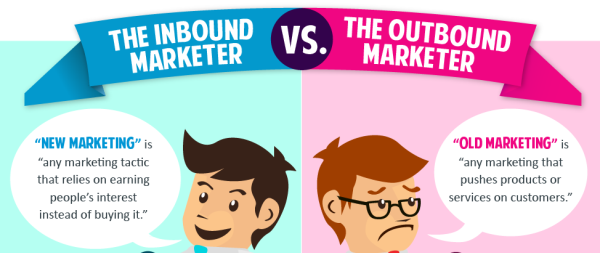 If you've loosely monitored trends in marketing, then you may have come across a couple very important terms: Inbound Marketing and Outbound Marketing. Maybe you've heard of these terms, but you're not quite sure about what they mean or how they differ. Don't worry, you're not alone.
For many business owners and senior managers who are outside of the day-to-day marketing space, there's often confusion as to what exactly is the difference between inbound and outbound marketing.
These days, understanding the benefits of inbound vs outbound is must-have knowledge. These two approaches to marketing are vastly different both in their tactics and their ability to deliver a return on investment (ROI). With inbound, businesses have a much more robust ability to monitor and measure success. Plus, inbound offers a greater ROI. (Can you tell we're big fans of inbound marketing here at Denamico?)
Because inbound is such a strong marketing approach for B2B and B2C businesses, we think it's important to share a quick overview of what it is, and what it isn't.
Here's a quick, easy-to-understand introduction to inbound and outbound in 5 images:
General Differences: Inbound vs Outbound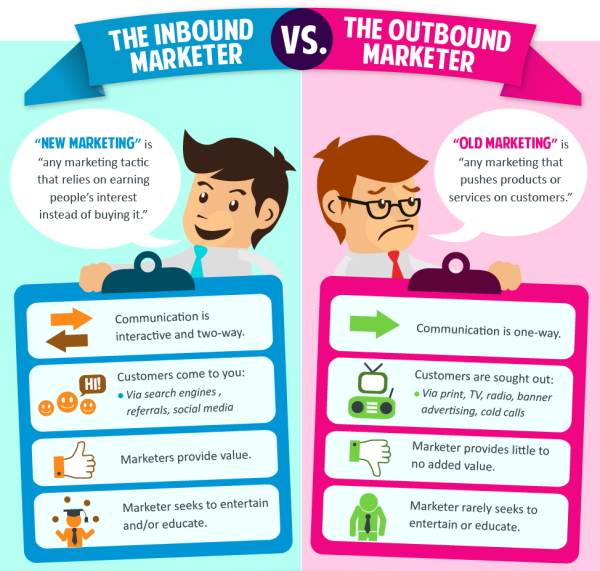 image: voltierdigital.com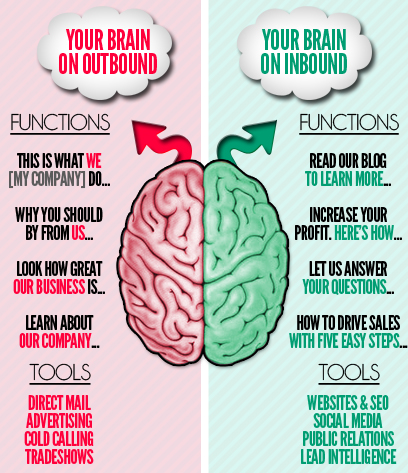 image: business2community.com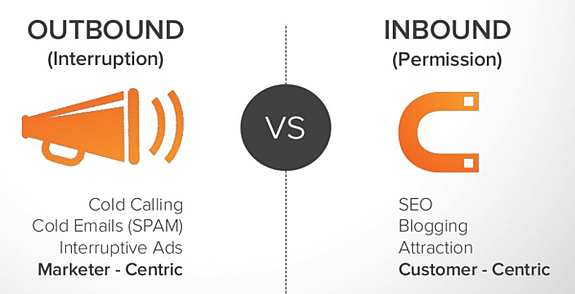 image: artillerymarketing.com
The Inbound and Outbound Toolbox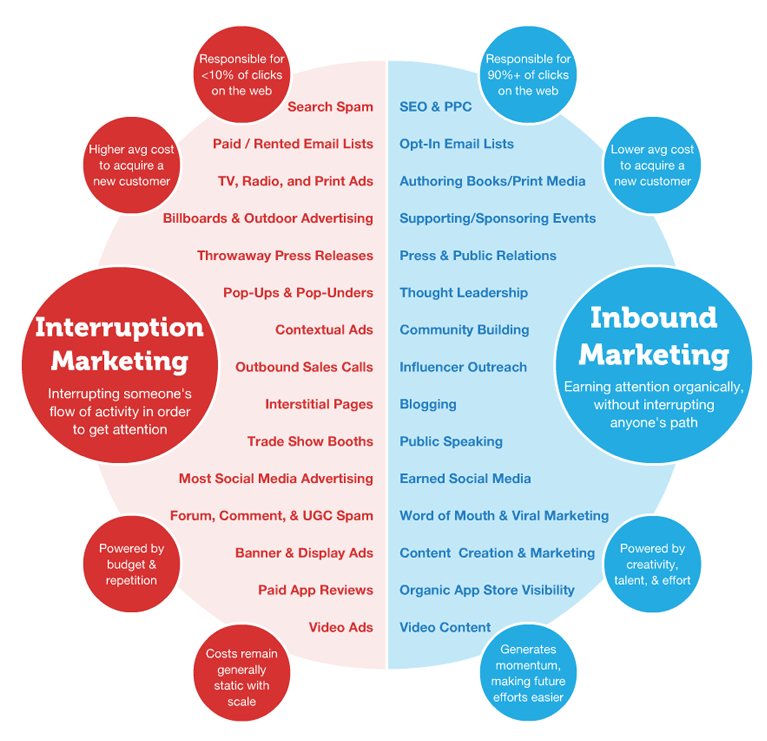 image: wordstream.com
Benefits of Transitioning from Push (Outbound) to Pull (Inbound) Marketing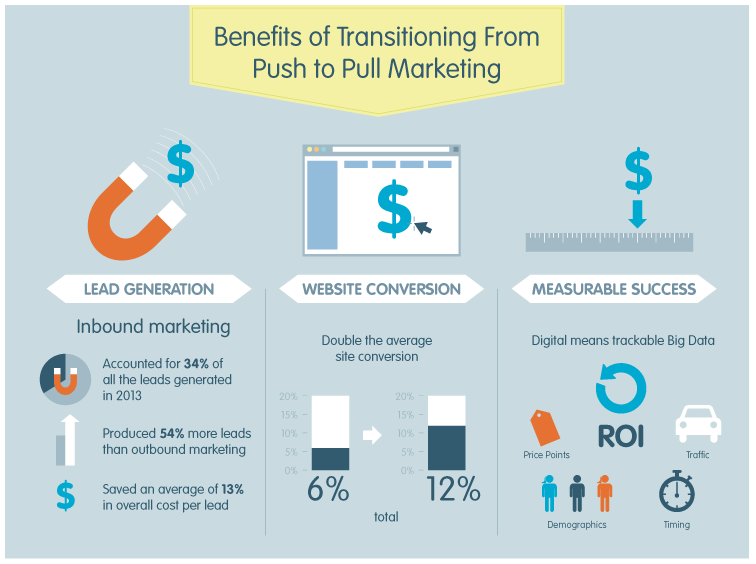 image: adeccousa.com
---

Ready to launch or strengthen your own inbound marketing? With this free checklist, you'll have a repeatable framework for campaigns that get results.