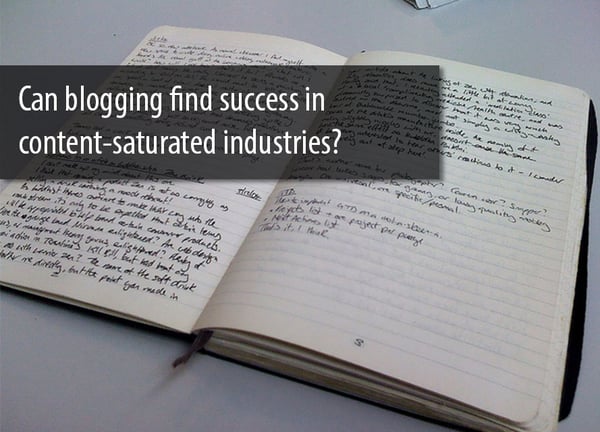 This past Wednesday, Lindsey and I had the opportunity to speak on a question that's near and dear to our hearts: how do you succeed at blogging in content-saturated industries? For many industries, it can cost hundreds of dollars to generate instant return on your content while you wait for organic lift. Conversely, you could also spend hours in resources as you try to produce quality content and share it through organic mediums to achieve traction. What's the right fit for your business?
Take a look at our slides below, and let us know if you have any questions!
Thanks to the Minnesota Search Engine Marketing Association for having us!
Image by Terry Madeley via Flickr, licensed under CC BY-2.0.