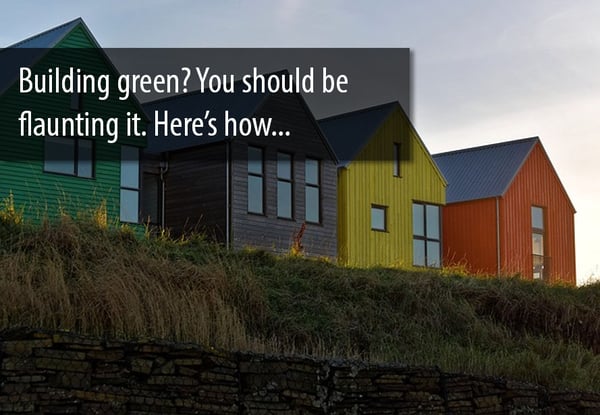 Today marks the 46th year since the founding of Earth Day in 1970. To share a little history on the now international holiday, Earth Day was an idea that came from former Wisconsin Senator, Gaylord Nelson. The idea for Earth Day stemmed from the 1969 oil spill off the coast of Santa Barbara, California and was influenced by the anti-war movement, at the time. Senator Nelson realized that if he could infuse the energy from the anti-war movement, with an emerging public consciousness about air and water pollution, environmental protection would have to be forced onto the national political agenda.
And, it worked!
Since then, humankind has taken strides to become much more eco-friendly. But, much like in 1969, our actions are still affecting the Earth in new and different ways. According to a study by the U.S. Green Building Council, 39% of CO2 emissions each year come from buildings, with transportation (33%) and industry (29%) accounting for the remaining 61%. CO2 totals from commercial buildings are also expected to rise every year by 1.8% each year through 2030, which will continue to increase our carbon footprint.
Because of statistics similar to these, residential home buyers are now placing more importance on homes which don't have a negative impact on the environment. In a recent survey, the Building Association of the Twin Cities (BATC) found that "80% of first-time homeowners say they either "really want" or "must have" an overall energy-efficient home." As a result, builders are beginning to seek certifications to meet the needs and desires of their customers. BATC also found that "industry observers project a 900% growth in certification of new homes and remodeling projects over the next five years," with an estimated 50% of all projects being certified at some level in 2016.
With this buying preference in the minds of potential home buyers, there is an opportunity for home builders and remodelers to not only promote your green building practices, but also utilize them to outperform the competition. So in today's post, we will cover 3 ways that home builders and remodelers can showcase their green building practices via their website.
1. Show off your green building accreditations
Are the buildings you create LEED certified? Have you won an energy efficiency awards, maybe an American Council for an Energy-Efficient Economy (ACEE) Award? If so, show it! By showcasing credibility-supporting elements, such as awards, accreditations, and certifications, you are adding value to your brand and your building process. When it comes to choosing between different home builders, these displays of credibility, especially for energy efficiency, will resonate well with potential leads.
2. Include a comparison chart
When considering which home builder to go with, leads will often find themselves spending a lot of time comparing what other builders within the industry have to offer. In this case, you can win over potential leads by providing a comparison chart of offerings from your company and others within your industry (or just the industry norms). In that regard, the very same thing can be done to highlight your energy efficiency practices and separate you from your competition when it comes to being eco-friendly.
3. Provide video and other content describing how you're eco-friendly
Similar to proving your eco-friendliness through accreditations, the inclusion of video and other forms of content to back your claims can go a long way. As potential customers do their due diligence to find the right builder for them, the more value you provide, the more likely they are to trust you and choose you for their home building needs.
In short, flaunt how eco-friendly you are!
Home buyers today are looking specifically for environmentally friendly homes. In order to more effectively market to them, your website needs to provide the value that is relevant to them, in a way that the customer can easily consume and understand. Utilizing accreditations, chart comparisons, and relevant content are just 3 strategies that you can use to more effectively communicate your green building practices and help you bring in more leads.
Is your website working hard enough to generate leads for your business? Download our FREE Website Marketing Scorecard.