Meet Kayla Fullington, one of our recent hires from the Minneapolis marketing scene.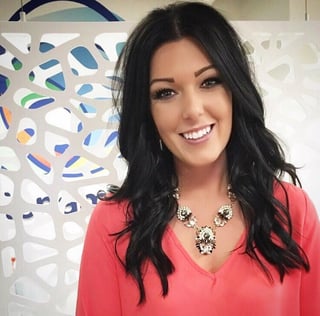 She's stepping into the role of Social Media Specialist here at Denamico, and also brings extensive SEO knowledge to the table.
Kayla is a self-proclaimed "dill pickle freak," and swears by the combination of pickles and cheese.
Originally from Wisconsin, Kayla is looking forward to working and living in Minneapolis. She enjoys helping clients understand how to leverage social media to further their brands and to increase business.
Get to know a bit more about Kayla and Denamico in the video below.
Video Transcription
I'm Kayla. I'm from Menomonie, Wisconsin and I graduated from UW – Eau Claire. My first professional job in the industry I worked at a web design company in Eau Claire. And I recently moved here because I love Minneapolis, love the city. And I'm really excited to take my next step here at Denamico.
1. How would you describe your role?
I love social media. I do a lot with social media for both our clients here at Denamico, and Denamico itself. I write, I research, and I build out customer audiences. I check to see if websites are optimized and I help optimize them and keyword them, and do a little bit of content writing myself. So yeah, I guess you could say I'm a Google nerd.
2. What aspect of your role do you enjoy the most?
Helping guide and teach clients how to use social media effectively for them, both for their personal use and for their company – kind of giving clients that aha moment, like "Oh, this thing that I do every single day, I can use it to help my business."

3. Before working at Denamico, what was the most unusual or interesting job you've ever had?
I actually was a ropes course facilitator during college one summer. It was pretty random, because it wasn't really my cup of tea. But it definitely pushed my limits and pushed my comfort zone. So, I got to zip-lining pretty much every day, rock climbing, and also belay other people – and watch people fall off really high ropes up in the air. So that was really fun. And to watch companies come together and do team-building activities, that was really fun.

4. What advice would you have for a new Denamico hire?
To not be intimidated. I know it can be a little intimidating working at an agency, especially when it's as awesome as this place, but everyone here is ridiculously helpful, and so supportive and so nice. So that has really made working here a lot easier when I first started. And ask a lot of questions. Asking questions is the best way to learn, so that's definitely the best advice I have for a new hire.
5. How do you define success?
Whether the goal is big or small, whether it's something as simple as not burning toast for the second time this week, or maybe it's converting leads to your website by 2%, I think as long as you have a goal and you stick with it and you try really hard and you achieve it, to me that's success.

6. If you had to eat one meal, every day for the rest of your life, what would it be?
I love pickles. I'm a dill pickle freak, and the best combination is pickles and cheese. I know it sounds crazy but it's so good! So you can't knock it 'til you try it.
7. What have you always wanted to try but haven't done so yet?
I've always wanted to go on a hot air balloon ride. It kind of freaks me out, because heights kind of freak me out. But at the same time, I think it would be really cool, really pretty to see everything as well. I would want to ride in a hot air balloon that's super colorful. I like the really pretty, bright ones!

8. People would be surprised if they knew...
My family, my two older brothers and my parents and I, we actually own a resort in northern Wisconsin. We've owned it for 16 summers and we have 7 cabins there. It's on a lake and we rent out the cabins to guests. And we've formed great relationships with our guests over the years, so I spent a lot of my childhood boating, water skiing, tubing, fishing, doing a lot of outdoor things. And then also cleaning cabins to help out with my parents.

---