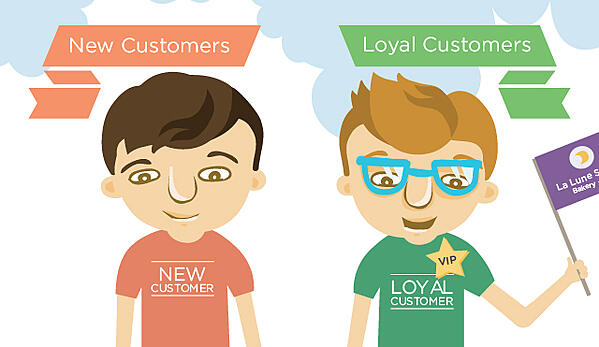 With the holiday season in full swing, it's an ideal time to take a closer look at the people who are helping to drive your success. Your customers.
Whether you're marketing a B2C or a B2B business, there are two important types of customers: new customers and loyal customers. Often, great emphasis is directed toward new customer acquisition. And for good reason. After all, you want to grow your business and expand its overall reach.
Just be sure that your marketing plan also focuses on your most loyal customers.
Loyal customers are more than just repeat buyers. They believe in your business. They believe that you offer the best service or product on the market. And that's why they keep coming back. It's also why they tell their friends, family and neighbors about you.
So, in the spirit of celebrating your customers, let's take a deeper look at the value – and the hard ROI – that your most loyal buyers bring to the table.
Here are some noteworthy facts about customer loyalty from FiveStars:
Loyal customers account for about 20% of your customers. But that 20% drives 80% of your total revenue!
Over their lifetime, loyal customers spend 10x more! On the flip side, new customers are more price conscious. For instance, less than 20% of daily deal customers will return and pay full price for items.
Loyal customers have a greater lifetime value. They spend more over time and generate more revenue. (By the way, if you don't know the lifetime value of your customers, take a look at this marketing ROI cheat sheet with formulas and examples to help you calculate this metric.)
Want to see more customer loyalty facts? Take a look at the full infographic below from FiveStars.

---
Want to create content your most loyal customers will love? Use this buyer persona template to dig deep and discover the unique value proposition you offer to your most loyal customers. Then, use the template to produce smarter, more customer-focused communications!