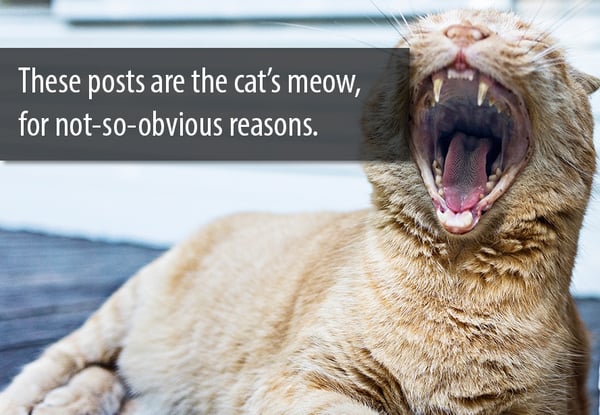 Social media is rife with different types of content -- some good, some bad. We were curious to see how local home builders are using social media to promote their brand, connect with homeowners, drive traffic to their website, establish authority in the industry, and simply delight existing customers and prospects along the way.
The following list of residential home builders was taken from Minneapolis/St. Paul Business Journal Book of Lists. We chose the top ten builders as ranked by metro-wide revenue with active Twitter and/or Facebook accounts to see how they're effectively using the platforms.
1. Lennar Minnesota
Do you like the style of the floor in this spacious #kitchen? https://t.co/ejjlxNHeiV #newhome #flooring pic.twitter.com/jlKsq3AjzC

— Lennar (@Lennar) February 10, 2016
Opening with a question is an effective technique to prompt likes and peak interest from followers. Notice the use of multiple hashtags to help this tweet reach various search streams.
2. D.R. Horton Inc. - Minnesota Division
Check out this list of 11 must-do's for the first-time #homebuyers, posted by @claudiadvela. #realestate #homebuying https://t.co/HOilS7toJg

— D.R. Horton (@DRHorton) February 8, 2016
D.R. Horton recognizes the value of promoting educational content from outside sources. Keep in mind that social media isn't always about tooting your own horn.
3. Pulte Homes of Minnesota
Thanks to all our amazing Pulte residents! pic.twitter.com/ZLp4QCX5tl

— Pulte Homes (@PulteHomes) February 10, 2016
The combination of a warm, inviting photograph and simple message thanking homeowners is a way to boost your brand.
4. Mattamy Homes
#Homedecor Tip ~ Increase storage & enhance grandeur in your luxury kitchen with stacked cabinets! pic.twitter.com/g2HIUt1UxE

— Mattamy Homes (@Mattamy_Homes) July 6, 2015
Strong use of professional photography highlighting a specific niche, #homedecor. Notice the use of keywords such as grandeur and luxury to set the tone in this helpful tip.
5. Hanson Builders Inc.
Hanson Builders nailed this one. The image and tagline humanize what builders do for families. Take note: depending on the purpose of your message, you don't always need professional photography to make an impact.
6. Gonyea Homes Inc.
Part promotion, part connecting with the community they serve. Sometimes it is okay to toot your own horn.
7. Robert Thomas Homes Inc.
SNEAK PEAK? Yes, please. Robert Thomas Homes killed a few birds with this stone -- highlight a cool project, check; provide a bit of link juice for the subcontractor, check; promote an upcoming event, check. Well thought-out post here.
8. Hans Hagen Homes Inc. (M/I Homes)
"2016 Kitchen Back-splash Trends!" by Viviana Actkinson on @LinkedIn https://t.co/OYRXFcKEAu

— Viviana Actkinson (@Viviana_NewHome) January 29, 2016
Linking to other platforms that house your content is an effective way to drive more traffic and invite people to connect with you in different ways. Hans Hagen Homes (M/I Homes) used a retweet to highlight an employee's article on LinkedIn.
9. K. Hovnanian Homes of Minnesota
An adorable outdoor idea in the heart of winter? The timing on this post couldn't be better. Why? People are longing for those relaxing warm temps to return. This may just get them thinking and planning ahead, even if it's not directly tied to building and remodeling.
10. Key Land Homes
Straight-forward yet effective. Social media is a great way to promote your own blog content. A strong headline and nice photo encourage clicks and shares.
---
Due to the nature of the business, social media is a natural fit for home builders. Highly visual platforms like Instagram, Houzz, and Pinterest are gaining steam, but Facebook and Twitter seem to be popular choices for the industry as well.
How is your residential building business using social media? We'd love to hear in the comments below or Tweet us @denamico. Need some help generating more online leads? Check out our webinar below.