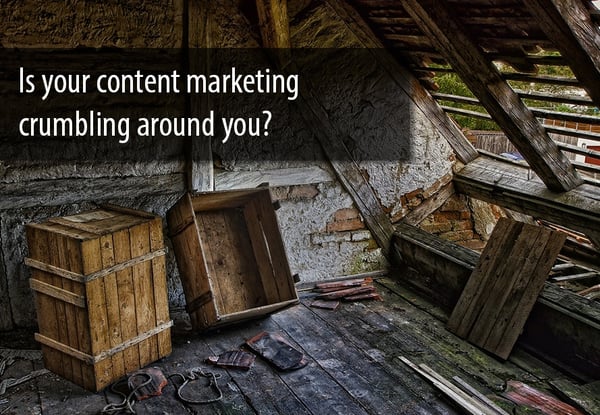 The Content Marketing Institute (CMI) conducts an annual survey of B2C marketers across all industries to report on trends in content marketing practices, strategies, challenges, and budgets. If you follow the data, the 2016 report highlights the importance of aligning content marketing, lead generation, and marketing automation strategies to nurture and produce ongoing sales for your business.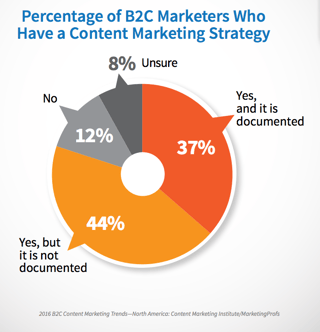 To begin, let's consider this graphic from the report: While it appears that 77% of B2C marketers have a content marketing strategy in place, only 34% have a documented plan. And 20% are either unsure or do not have a strategy.
Without a documented strategy, many organizations may be implementing content marketing tactics without the proper framework -- analogous to building a house without a blueprint. You may end up doing a lot of work, and that work may result in some nice features, but over time, the structure will collapse.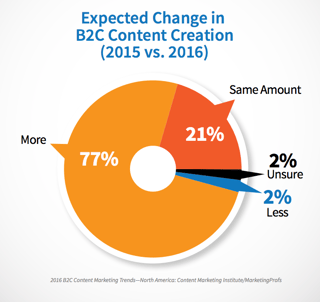 At the same time, 77% of the companies polled indicated that they are expected to increase content creation over last year's output.
Twenty-one percent reported that they'd push out the same amount, while the remaining 4% are unsure or planning to produce less content.
Although the numbers show that companies are recognizing the importance of creating content, without a strategy, is that content being used to its full extent? To continue the analogy, are businesses simply adding more detail to an unstable structure, relying on short-term goals to boost curb appeal?
That in itself, is not a sustainable strategy. So why is it so hard to create a solid foundation for content marketing success? Consider the top challenges as reported from the study.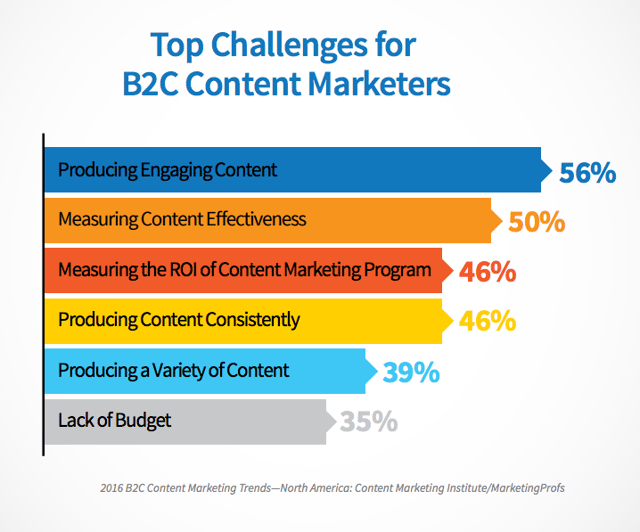 Producing a variety of engaging content on a consistent basis that is measurable both in terms of effectiveness and return of investment is DIFFICULT, especially on a limited budget.
That being said, with an Inbound Marketing Blueprint tailored for your business, you can address each of the challenges that may be holding you back. Whether you are building from the ground up or remodeling an existing structure, with the proper strategy in place, you can turn these challenges into opportunities for sustained growth through content, lead generation and nurturing, and marketing automation.
Here's a short video on how we work with builders to improve their digital marketing.
Here's how our Blueprint process works:
We gather information

about your business goals, key buyer persona, current marketing situation, website functionality, keyword research, competitive analysis, and existing assets.

We create a detailed description of your key buyer

called a buyer persona profile.

We layer your buyer persona's behaviors, interests, and needs onto their buyers journey or "path to purchase" to develop a content strategy.
We create and present a detailed "action plan" that will explain how to develop the necessary content and infrastructure to achieve your goals with our strategy.