If you're in sales, every day is different.
"My days change faster than the weather in Minnesota in spring," says our own Business Development Representative, Emily Hulstein. We're betting your salespeople would say something similar.
So, what keeps Emily, and other salespeople like her, sane and productive?
Having a "north star," Emily says. What is a north star? "A singular goal everyone is working towards," including your sales and marketing teams.
But what is sales and marketing alignment?Or "smarketing," (as it's often called for short).
These terms get tossed around a lot. And in theory, smarketing makes sense. Having both teams work towards the same goals seems like an obvious way to increase productivity and revenue.
The reality often isn't so simple. Implementing sales and marketing alignment often seems like an insurmountable task.
At Denamico, we have a unique perspective on smarketing because we sell marketing services.
So, we've decided to give you a peek behind the curtain.
Here are three smarketing secrets we use to succeed in the digital age.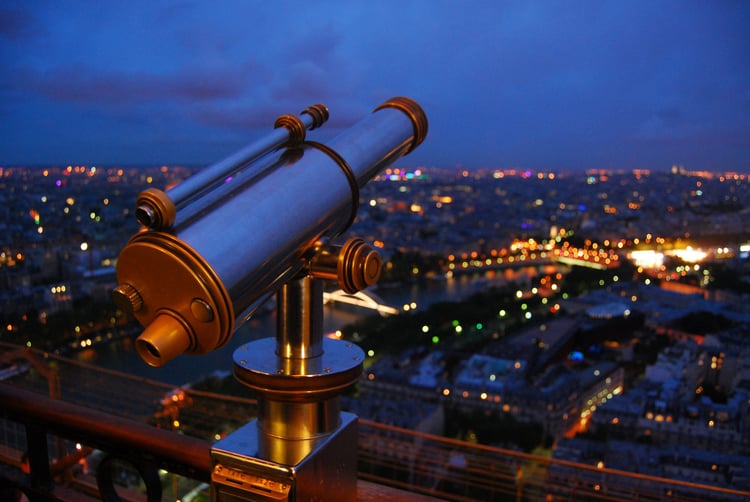 1. Embrace the Zero Moment of Truth
What is the zero moment of truth? It's the moment when a buyer first realizes that your product or service exists.
Today, more often than not, it happens online. It happens because your buyer has a question. They search for an answer and run across content that your marketing team has created. To make sure you're answering your buyers' questions, your sales and marketing teams need to talk. What questions do your salespeople get over and over again about your product or service? What content does marketing see getting the most engagement from your target audience?
In addition to doing your research, you'll also want to make sure your content covers the fundamental questions most buyers ask when evaluating a product or service. According to inbound marketing expert Marcus Sheridan, these questions usually fall into five categories. Sheridan calls them the Big Five. They are:
Cost and price - Even if you don't provide the numerical value, give your audience a sense of factors that determine cost and price. This is especially important if you offer different tiers of service.
Problems - Know what your product or service is a good fit, and when it isn't a good fit. Although talking about the "problems" associated with your product or service (or more accurately, areas where it's not a good fit), may seem risky. At the end of the day, this helps weed out the bad-fit leads earlier on, and gives you more time to focus on quality leads that are a good fit for your business
Comparison - Talk about how your product or service compares with its competitors. Why? Your audience is researching this question, anyway. When you answer this question on your website, you also have the chance to frame this comparison in a way that puts you in a good light. Although your competition may have lower prices or different features, you know that what you offer is special. Share this perspective with your audience.
Reviews - Your audience places a lot of stock in customer reviews. Build trust by putting those reviews on your website, social media channels, and external review sites. If you don't have a process for getting reviews from your happy customers, implement one! What does your customer base need as motivation to fill out a survey?
Best - Which is the highest quality? What features set a good product or service in your industry apart? What key quality markers, should a potential buyer look for? It doesn't hurt if you showcase some of the things you do well in this type of content, but just make sure you keep it educational and general, rather than naming your brand.

2. Make the Marketing/ Sales Handoff Seamless
Once you have a qualified lead, you're going to want to hand that lead off to sales to follow up with.
What enables you to make a seamless transition?
One unified CRM is a big help. At Denamico, our team uses HubSpot. Why? It "seamlessly wraps marketing and sales into the same CRM and automates handoffs across the board," says Emily.
Denamico President Kristin Dennewill seconds Emily's enthusiasm for HubSpot. Why? "We can see our pipeline and the status of deals we're working on, we can monitor our productivity and see how many calls, emails, and meetings [we've had]," Kristin says.

3. Delight Your Customers
Once you have a customer, your goal is not only to meet but to exceed their expectations. (In the Inbound methodology, this stage is known as "Delight.")
Then, use these happy customers to drive even more business. How? Customer reviews.
Why are customer reviews so important? According to a 2017 BrightLocal survey, 85% of customers trust online reviews as much as a personal recommendation.
If you're worried it may be hard to get happy customers to rate your business? Don't be. In the same survey, 68% of customers in the survey left a review when asked. Plus, proactively asking for reviews from happy customers is your best strategy for drowning out the rare bad review.
Want some actionable strategies to turn reviews into dollars? Here are 8 ways to use online reviews to close more deals.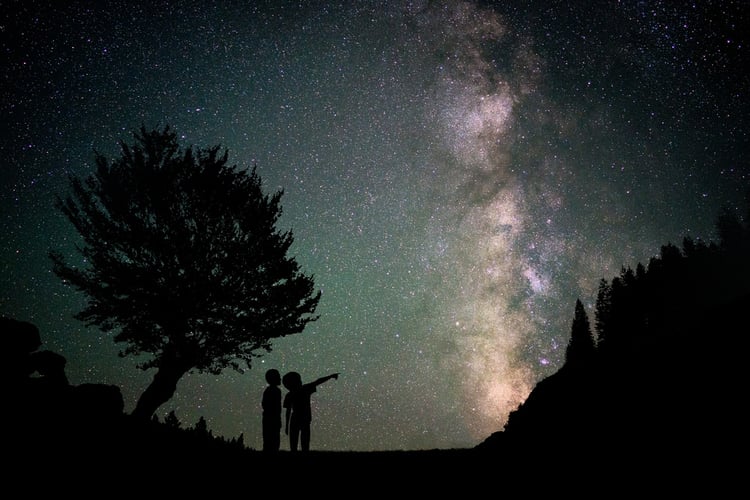 Does Your Team Have a Single North Star?
To succeed in the digital age, your sales and marketing teams need one "north star," they're working towards. From the zero moment of truth through delight with your product or service, having one common goal is critical for your survival and success.
Are your teams aligned, or are competing efforts dragging you down?
Use this checklist to assess your company's current level of marketing and sales alignment, and score your results at the bottom.
Your score will indicate your teams' levels of proficiency and suggest some next steps to stop your funnel from leaking and ultimately close more deals in less time.
image credits: