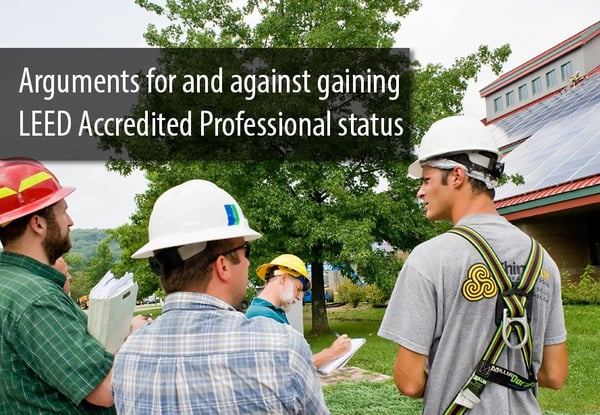 You're a professional green builder, or you're looking to expand your business into the green building and design industry. Should you acquire the relevant credentials to align with green building certifications?
Specifically, we're talking about Leadership in Energy and Environmental Design (LEED) credentials of Green Associate or Accredited Professional as developed by the United States Green Building Council.
These designations are not to be mistaken with LEED certifications of Certified, Silver, Gold, and Platinum, which are applied to buildings and projects. We are focusing on the LEED credentials for professionals involved in the green building and design process.
The introductory certification is LEED Green Associates, which covers the basic green building principles and practices. More specific Accredited Professional (AP) certifications as defined by USGBC are as follows:
LEED AP Building Design + Construction (LEED AP BD+C)
Suits professionals with expertise in the design and construction phases of green buildings, serving the commercial, residential, education, and healthcare sectors.
LEED AP Operations + Maintenance (LEED AP O+M)
Distinguishes professionals implementing sustainable practices, improving performance, heightening efficiency, and reducing environmental impact in existing buildings through enhanced operations and maintenance.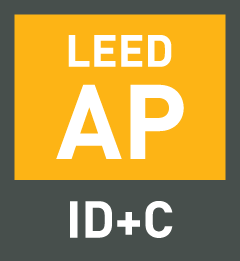 LEED AP Interior Design + Construction (LEED AP ID+C)
Serves participants in the design, construction and improvement of commercial interiors and tenant spaces that offer a healthy, sustainable, and productive work environment.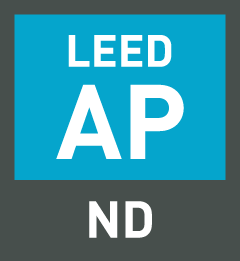 LEED AP Neighborhood Development (LEED AP ND)
Applies to individuals participating in the planning, design and development of walkable, neighborhoods and communities.

LEED AP Homes
Suited for those involved in the design and construction of healthy, durable homes that use fewer resources and produce less waste. So, does it make sense for you to pursue one of these professional credentials, or can you learn and apply the basics of green building without the requisite time and expense?
Without taking a particular side, here's a smattering of arguments for and against obtaining LEED professional accreditation.
Arguments for obtaining LEED professional credentials:
You distinguish yourself as a professional in the field
You remain up to date on trends in the industry
You are an active participant in the green movement
You demonstrate your value to LEED project teams
You can help facilitate the certification process for projects
You're able to gain expertise in a particular rating system
Arguments against obtaining LEED professional credentials:
You find that exam fees and preparation time are roadblocks
Your credentials can expire without continuing education credits
Your projects can become LEED certified without accredited professional involvement
You have enough experience in green building and design to achieve your goals
Your projects adhere to sustainability and environmental guidelines other than LEED
Your customers don't want the added expense of LEED certification anyway
What's your take?
Do you think it's worthwhile to pursue LEED accreditation, or are you confident that you can put green building best practices to work without the label?
We'd love to hear any arguments for or against obtaining LEED professional credentials in the comments section. Should you have an extra minute, please take our Green Building and Remodeling Survey below:
Image by Wayne National Forest via flickr, licensed under CC by 2.0