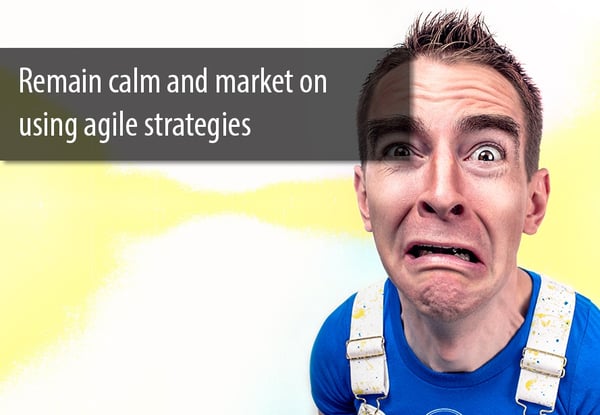 Throw the names Microsoft and LinkedIn in the same headline with the verb "acquires" and you're bound to crane marketers' necks.
But, beyond the staggering amount of money reported to complete the deal ($26.6 billion), the news from Monday's announcement shouldn't leave our heads tilted for too long.
Why?
From a B2B perspective, Microsoft's acquisition of LinkedIn reaffirms that certain strategies we employ for our businesses and clients to generate more leads and sales are on the right track. Specifically, we're thinking about the the following:
target marketing
email personalization
marketing automation
list segmentation
---
What the Microsoft-LinkedIn deal tells us as marketers:
1. Target Marketing Using Social Media is Effective
With the ability of targeting more than 433 million professionals on LinkedIn, the platform is an attractive resource for paid advertising and organic social reach based on parameters of job title, seniority, and skills, as well as company name, industry, and size.
Now that LinkedIn has been acquired, the door to target an even larger audience based on similar algorithms across Microsoft's applications and search engine may be propped open.
Additional Resources:
---
2. Email Marketing is Still Very Much Alive
Despite the abhorrence to spammy emails and generic blasts, email marketing has seen a resurgence with the advent of personalized automation and list segmentation.
Considering more than 1 billion users are active on Microsoft's ecosystem, many of whom use Outlook for business email, the potential to integrate LinkedIn's data to email personalization and segmentation is intriguing.
Additional Resources:
---
3. CRMs Will Continue to Shape How We Interact With Prospects and Clients
By acquiring LinkedIn, Microsoft has the opportunity to integrate the social professional network data with its customer relationship management tool, Dynamics. Such integration could result in a higher level of background information without having to toggle between the two platforms.
The result could mean faster response times for sales teams, more informed automation, and new ways for marketers to segment lists and target campaigns using parameters unique to LinkedIn's network.
Additional Resources:
---
While it's too early to tell how the acquisition will change the levers we pull to grow our businesses, the news does highlight the importance of developing, implementing, measuring, and revising the strategies behind our tactics on a regular basis.
Want to talk strategy regarding your lead generation campaigns? Schedule a consultation below!
---