Over the past few years, Google has made several changes to the services it offers local businesses. Some of these changes have been straightforward and well-communicated. Other changes have stirred up so much confusion that even some marketing professionals were left wondering how to navigate the new landscape.
If your local business is set up on Google Places or Google+ Local – which it totally should be – then you've probably heard about the latest update. You likely received an email from Google with the subject line: "Google Places is now Google My Business. Discover what's new."
If you're confused or uncertain about what this new change means for your business, then you're not alone.
To help clear things up a bit, we're going to dissect a few key Google services for local business. We'll provide you with a little background on these services and trace their evolution to the present day Google My Business.
Let's start at the beginning…
2004 – Google Local (beta)
In March of 2004, Google announced the launch of Google Local in beta. Google Local made it a lot easier for people to find local information on neighborhood businesses. The Google Local search page allowed people to enter a search keyword like "pizza" along with location information like an address, city and state, or zip code.
The search results would return a useful list of businesses, links to the business web page, phone number and address. From the search page, users could get directions to the business or view the search results on a map.
While this functionality doesn't seem revolutionary by today's standards, it was a huge advancement in local search at the time. Google Local meant that consumers were no longer limited to traditional sources of local information like the yellow pages and other local business listings. Instead, they could simply use the Google search engine.
2005 – Google Local Business Center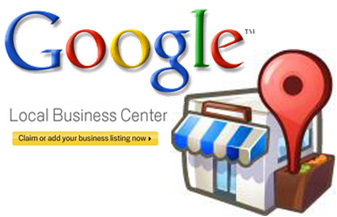 In March of 2005, Google Local Business Center was launched. The Business Center was a free tool that allowed businesses to easily add or update their business listings that appeared in Google Local. This launch provided business owners with much-needed control over the accuracy of their online listings. Prior to the Google Local Business Center, a business was unable to quickly and easily correct or amend their Google Local listing.
2009 – Place Pages for Google Maps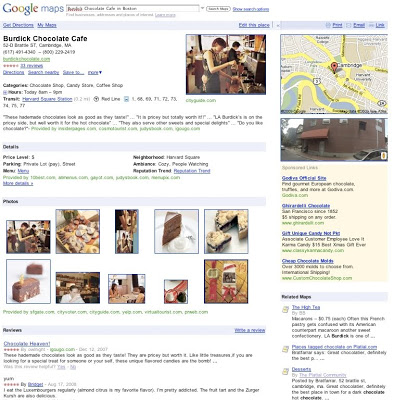 Place Pages for Google Maps was officially announced in September of 2009. A Place Page was a single web page for each business (or place). The single page included a full set of information about that business, including:
Business name, address and phone number
Website
Business hours
Map and directions
Reviews
Photos
YouTube videos
Types of products/services
Nearby public transit
and more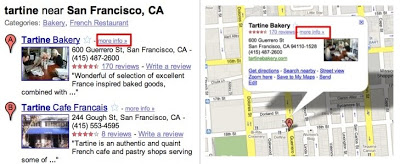 To access the Place Page, a user could click "more info" in the Google Maps search results or "more info" in the info bubble on the map.
2010 – Google Places is Introduced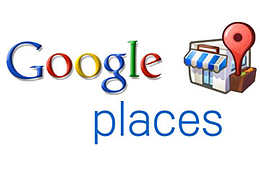 On April 20, 2010, Google officially announced that the Google Local Business Center was being rebranded as Google Places. Along with the rebranding, Google rolled out a few updates such as advertising opportunities and customized QR codes.
While the rebrand may not have seemed like much at the time, it was a strategic move by Google to drive local business marketing and engagement. The new Google Places brand effectively unified what was otherwise a disparate Google landscape for local businesses. The new Google Places brand brought together:
Place Pages for Google Maps
The process businesses needed to use to "claim" their local business listing. By claiming their Place Page, a business could edit and add to their listing.
Google Local Business Center, or the dashboard businesses could use to make additions or changes to their listing.
2011 – Google+ Pages for Business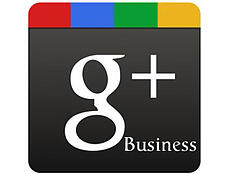 In November 2011, Google launched the now well-known Google+ Page, including Google+ Pages for businesses.
At this point, local businesses now had two separate Google products that could be used to promote their business: Google Places and a Google+ Business Page.
Google Places integrated business information into maps and local search results.
The fresh, new layout of a Google+ Business page housed virtually all the information that was already contained in a Google Places Page, and it offered additional social functionality (e.g. posting updates, circles, etc). However, the Google+ Business page did not seamlessly integrate with Google Maps or local search.
2012 – Google+ Local

Launched in May 2012, Google+ Local was designed to bridge the otherwise disjointed digital landscape of Google Places and Google+. The new, more social Google+ Local page would replace the older, more static Google Places pages. It would include all of the social features of a standard Google+ Page for Businesses, and it would integrate with Google Maps and local search.
This is where things started to get messy, to say the least. In fact, some authorities in local search have more bluntly described the situation that followed as a train wreck.
Put simply, the replacement of Google Places by Google+ Local was not a smooth transition. Businesses and marketing professionals alike found the upcoming migrations and their implications challenging to understand.
Instead of unifying the Google landscape for local businesses, things began to get radically complicated. Now, businesses had to understand how three Google services would (or would not) play together:
Google Places
Google+ Pages for Businesses
Google+ Local
By May of 2014, two years after the launch of Google+ Local, the Google landscape for local business had finally evolved into something a little more cohesive.
The information that was once contained on Google Places pages had migrated over to the more social format of Google+ Local pages.
Business owners could manage their listings from an updated dashboard, which was a huge improvement over the old "Google Local Business Center".
Businesses that were in limbo with a Google+ Business page AND a Google+ Local page could merge the pages into one.
However, despite the completed migrations, there was still a lot of confusion between Google Places, Google+ Local and Google+ in general.
2014 – Google My Business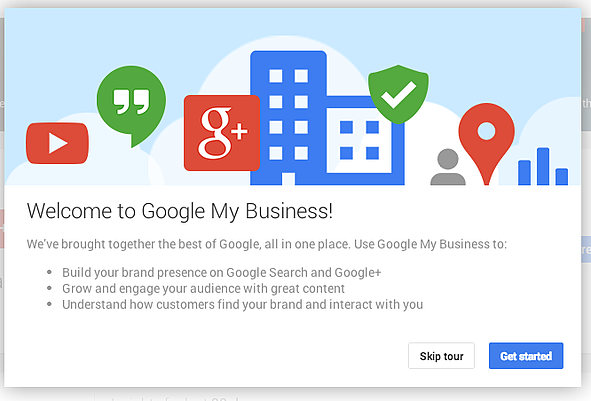 Google My Business was announced on June 11, 2014 and is touted by Google as a service that unifies a business's Google services. Here's how the announcement describes the new service.
Google My Business brings together all the ways Google can help your business shine in one place:
Update your business info on Search, Maps and Google+ from one place to make it easy for customers to get in touch
Add beautiful photos of your business and a virtual tour of your business interior to help customers see what makes your business unique
Connect directly with your fans and customers by sharing news, events and other important updates from your Google+ page
Stay on top of reviews from across the web, and respond to Google reviews
Understand how people find and interact with your business using custom insights and integration with AdWords Express
Manage your information on-the-go with the Google My Business Android app and the iOS app (launching soon)
But the real question is, will this update complicate matters even more, or will it finally bring some order to Google's services for local business? Here's an interesting FAQs from Google My Business that attempts to address this issue:
Q: What's the difference between Google My Business, Google Places for Business, and Google+ Pages Dashboard?

A: If you previously used Google Places for Business or Google+ Pages Dashboard to manage your business information, your account has been automatically upgraded to Google My Business. Google My Business makes it easier than ever to update business information across Google Search, Maps and Google+.
Of course, the copy makes Google My Business sound enticing and super easy. But we've seen similar, big-promise copy like this in the past with the messy transition from Places to Google+.
So, here's my take on Google My Business so far. Overall, it does a great job of bundling Google's local business services under one, easy-to-use center. In addition to managing your business location details, there are even quick links to Google Analytics and your brand's YouTube channel. While the look-and-feel may just be "window dressing," it's definitely a much-needed improvement to the overall user experience.
Google still has a long way to go in its quest to meet the needs of SMBs, but Google My Business is a welcomed and much-needed step forward.
Are you using Google My Business? What are your impressions of the service so far?