We Asked Inbound Marketing Experts: How is Your Work Different in 2016?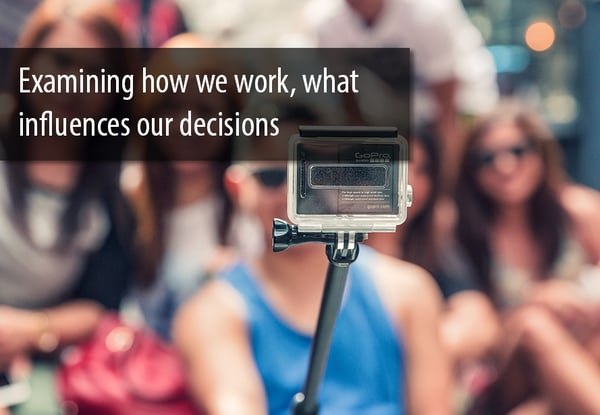 In the worlds of inbound marketing, technology, and agency life, a lot can change in a year. New tools, strategies and industry changes transform how we do our work both strategically and on a day-to-day basis. As part of our #LessonsLearned in 2015 campaign, we asked inbound experts to tell us how their work changed in 2015. Here's what they said:I communicate more concisely
"We focus less on filling pages and more on writing content that brings our readers to the main point as quickly as humanly possible in every instance and we avoid repeating a topic previously covered whenever possible ...
Wait, let me rephrase that: We get to the point and eliminate redundancies within content.

Becoming ruthless editors and cutting the fluff just makes for more engaging, higher converting content."
I qualify people more carefully than ever
"Ten years ago, I met every client face to face and they were all within 50 miles of my office. Now, my clients are around the world and I've met very few of them. However, this year, I've noticed that I'm less interested in talking with people about what we do if they haven't already heard it from someone else, or read about it. So, I guess I'm becoming more Inbound and I want my reputation to be established before we have serious conversations with a prospect and I will actually suggest that someone do their homework before we speak. It makes conversations easier, more productive and more fun and if a prospect won't do the research, be happy. Who wants a client that won't do their end."
I focus more on creating systems and processes to maximize efficiency
"It is more systematic and organized. We try to maximize all that we create. With a small team it is important to stay efficient. Putting systems and processes in place has helped us produce four podcasts a week. Last year at this time we were producing zero. They also help us stay on-top of user questions, plan monthly customer mastermind meetings, and run international operations smoothly."
We always bring sales "to the table"
"We no longer focus solely on marketing for inbound activities. We bring sales "to the table" with marketing in order to have a successful inbound program. It's critical that both teams have a shared definition of an MQL and an SQL and that the sales team understands how inbound selling is different from traditional selling."
Susie Kelley, Owner and Business Development at Spot On Marketing Agency
We added services to make inbound more powerful
"We've added more services this year which we believe make Inbound Marketing even more powerful. Earlier this year we began offering Strategic Plans (AKA 'Gameplans') to help clients build the foundation for inbound. With that plan, they can implement inbound marketing themselves, or partner with us or another agency for continued support. We've also started doing Sales & Marketing Alignment Workshops to help companies determine whether Inbound Marketing is a good fit for them and their goals."
How did your work change this year? What did you improve upon from 2014? What do you hope to improve in 2016? Let us learn from you! Share your thoughts in the comments section below.