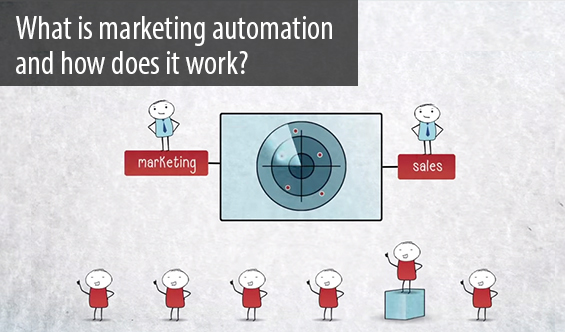 When it comes to marketing technologies, there's a lot of hype around marketing automation – and for good reason. Marketing automation can offer robust benefits across both the marketing and sales teams.
On the marketing side, automation offers powerful opportunities for personalization. Communications to prospects and customers can be hyper-targeted to increase relevancy. Put simply, it makes it easier for customers and prospects to get the information they want and care about, when they need it. Marketing automation also provides added clarity and accountability through comprehensive reporting. Marketers have a more complete view of their campaigns, key performance indicators, and overall ROI.
On the sales side, marketing automation produces higher-quality leads. With automated lead qualification, leads passed to sales are pre-qualified or have been nurtured to a sales-ready state. Additionally, automation provides greater sales intelligence with real-time notifications and prospect tracking.
So those are the benefits. But what exactly is marketing automation?
While the benefits are easy enough to understand, the technology itself may take a little time to wrap your mind around. For instance, here's the [not-so-helpful] definition of 'Marketing Automation' on Wikipedia:
"Marketing automation refers to software platforms and technologies designed for marketing departments and organizations to more effectively market on multiple channels online (such as email, social media, websites, etc.) and automate repetitive tasks. Marketing departments, consultants and part-time marketing employees benefit by specifying criteria and outcomes for tasks and processes which are then interpreted, stored and executed by software, which increases efficiency and reduces human error. "
I don't know about you, but I found this description to be clear as mud. And I already 'get' marketing automation!
So I set out on a mission: Track down a clear, easy-to-understand explanation of marketing automation. The pickings were pretty slim overall. But I'm pleased to report that three short videos made the cut. Each does a great job of explaining marketing automation in plain English!
(Please Note: The selection of these videos is based purely on each video's educational value and ability to breakdown the meaning of marketing automation. Video selection is not an endorsement of the platform itself. Though, in full disclosure, we are proud and happy Hubspot users.)
What Marketing Automation Is & How to Use It
by Kentico
This first video is, perhaps, one of the best overviews of marketing automation out there. It's easy to understand, provides a comprehensive overview, and is fun to boot!
In this video, you'll find an example-based explanation of how marketing automation helps to nurture leads. The video also explains the process of converting qualified leads to sales. Additionally, you'll see how marketing automation can be used to boost sales through approaches such as upselling, cross selling and cycle-based selling.
What is Pardot Marketing Automation?
by Pardot
This video does a fantastic job of explaining how marketing automation can help align marketing and sales. The video shows how sales will have higher qualified leads, better prospect tracking and sales insights. And, it outlines how marketing automation helps marketers nurture leads and obtain greater insights into campaign performance.
How to Use Marketing Automation to Qualify Leads
by HubSpot
While the Kentico video holds first place for overall explanation, this HubSpot video does a nice job of illustrating how marketing automation can drive personalization. The video walks through a brief scenario that explains personalization based on your prospect's unique interests, behaviors and position in the buyer journey.
Have you needed to explain marketing automation to a colleague or business owner? What approaches did you found helpful? Share your experience in the comments below!
---
Need help gauging the ROI of your marketing efforts?
When the time comes to examine the impact of marketing efforts, many small business owners simply don't have the time to pour over each and every marketing metric.
This cheat sheet will walk you through the six critical marketing metrics every small business owner needs to know.