---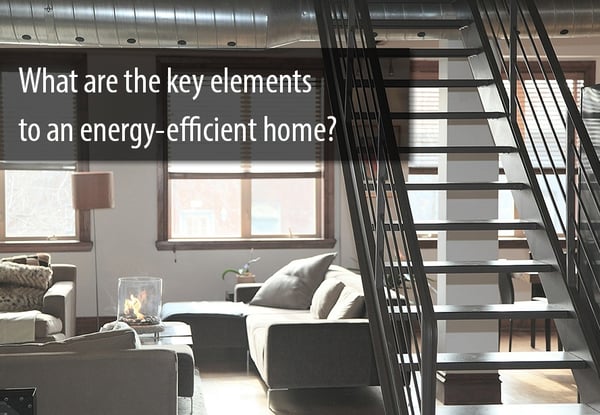 Doesn't everybody want a home that's more efficient?
My guess is that even though the answer is not literally 'everyone', there's a large majority of folks who would prefer a house that costs them less to maintain.
The question therefore seems to be, not do you want a house that is more efficient, but rather do you want one that is less expensive to operate. For most people, the fact that it's also friendlier to the environment, and more comfortable to live in, is a bonus.
The biggest consideration that comes with a home that is more efficient to run is typically a higher upfront cost. These costs are calculated in 'pay-back' times. It seems 3 to 8 years is good (the shorter the pay-back the better), and beyond 8 years makes it less attractive to do.
Everyone we've spoken with in the last 6 weeks about the adoption of green or high-efficiency homes and buildings has said a variation of the same thing about the future of green building:
"It's a given"
"It's just getting started"
"This is just the tip of the iceberg"
"Everyone expects it"
The same people are saying, however, "As long as it doesn't cost too much more".
As the price of all the materials and technology used to make homes greener decreases, more "green" is being adopted.
As I've heard more than once, "the green in my home and for the environment, has to match the green in my pocket"!
The good news is that it seems the difference in price between many "green" materials and traditional (less green) materials is narrowing fast. And in many cases the manufacturers of these materials are just building better, greener, products, either because they want to, or, because that's what their markets demand, or a combination of the two.
The research our team has done over the past month all leads to the same conclusion: Everyone wants a more efficient home, but fewer than 2% are willing to pay more than a few thousand dollars for their build or remodel to be more efficient.
This reminds me of a saying that seems fitting: "The iron age didn't end because we ran out of iron, it ended because we discovered something better".
Another really interesting piece of feedback I got, from a friend in multi-family housing development, was specific to the technology known to most of us already as "IoT", or, the "Internet of Things". In short, the IoT technology that makes our homes and buildings "Smarter" is becoming one of the aspects that people are actually willing to pay more for. Again, it is something that people want for a different reason - being connected all the time, at high speed, and with remote access capability - that has the result of being more energy efficient.
The ability to control temperature and lights etc., from your mobile device, saves on energy costs, while giving you the flexibility to do things on the fly.
So apart from:
Better insulation in your roof, ceilings, attic, walls, windows, doors and floors;
A More efficient HVAC system;
Renewable energy options like the various solar offerings;
More Water Efficiency in your home and yard, and;
Technology to save you energy and keep the temperature, lighting, air quality and security of your home optimal,
what else can you do to have a home that is cheaper to operate, more comfortable to live in and just happens to be better for the environment?
Please share your comments below.
If you're a builder, remodeler, distributor or manufacturer of building materials please complete our 1 minute survey below, or, if you think you could do with a new website Contact us for a website consultation for your green building business.