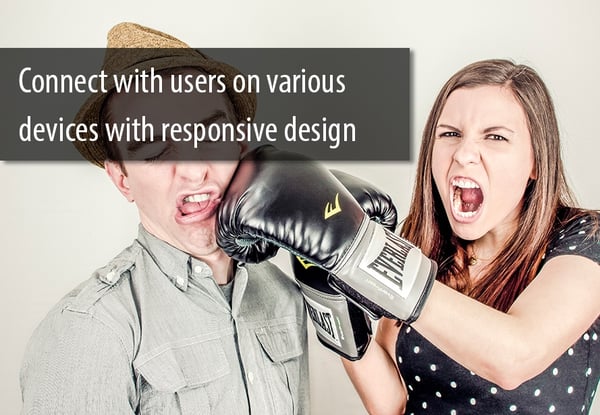 Today's business owners realize that their website is a critical component of their sales, marketing, and communication strategy. They correctly understand that the world has changed and that consumers are looking to connect with them and learn about their brand online.
The difficulty becomes knowing which platform to build your website on. Is it best to use a do-it-yourself platform like Squarespace, or is a more extensible platform like Wordpress or HubSpot a better fit? As you might have guessed there isn't a one size fits all platform. In this blog post we'll look at the business reasons for selecting the HubSpot Content Optimization System as your website platform. So let's get started.
Reasons for Developing A Website
Before you ever start your website platform research, you need to ask yourself a couple of key questions. These questions will help to narrow the search, and more quickly uncover the right solution for your business.
Website Questions
What is the primary purpose of my corporate website?

Do I need my website to sell products online?

Do I need a database built into my website?

Do I need my website to generate contacts for my sales team?

Do I want to use my website primarily to educate my visitors about products or services?

What kinds of reporting am I looking for on a weekly, monthly and yearly basis?

Do I want to be able to manage the website myself?
By taking some time to answer these questions you will quickly zero-in on the features and functionality that you need in a website platform.
Why Build On the HubSpot COS Framework
The HubSpot Content Optimization System (frequently referred to as the HubSpot COS) is HubSpot's website builder tool. The COS is seamlessly integrated into the HubSpot marketing application and allows marketers and developers alike to build fully responsive websites from within the HubSpot application. The COS is a fairly new platform, being that it was released in September 2013 for commercial use. Below we'll look at 3 reasons to build on the HubSpot COS.
The COS Allows for Responsive Websites Out Of The Box - The explosion of internet connected devices along with changes to the Google algorithm has thrown responsive website design into the limelight. Responsive websites are sites that "respond" to the user's browser width or device size. So this means that if you have a tablet or mobile device, a responsive website will optimize the content (text, images, video etc…) for that particular device (meaning you don't have to tap or zoom with your fingers to view the content).

Hubspot, seeing this trend, built the COS on the hugely popular Twitter Bootstrap framework which optimizes your site for desktop, tablet, and mobile, right from the outset. This framework is designed around a 12-column grid system for displaying your website's content. So, if responsive website design is a priority for you and your visitors (which it definitely should be) then the HubSpot COS might be a good platform for you to evaluate.

Integration Touch Points - HubSpot does an excellent job of integrating its site builder tool with the rest of the marketing application suite of tools. Things like the forms tool, the CTA builder, and email marketing, to name a few. For instance, if a visitor comes to the website and submits a lead form, the tools baked into HubSpot make it very easy to quickly add that user to an email marketing workflow.

So, if you are already using the HubSpot tool set for marketing automation, calls-to-action, forms, social media, and blogging, then you are a great fit to start using the HubSpot COS because of the efficiency gains from all the integration touch points that are pre-built into the system.

Support - The third reason that using the HubSpot COS might be a great fit for you and your team is their 24/7 support team. As a developer one of the most frustrating things about working with a platform like Wordpress is that, on occasion, you can't get support on Wordpress plugins that you have used for your site or even worse, your clients' websites. In this case it's on your shoulders to find another plugin or write code to fix the plugin for your client.
In HubSpot you don't have this problem because the COS has a built-in customer support team that is there to help you if something were to go wrong. Additionally, the HubSpot engineers are constantly working to make sure the COS is working smoothly across all browsers and browser versions. This can really decrease the time that you have to spend troubleshooting and supporting your website.
Conclusion
In conclusion, the HubSpot COS isn't for every company in every situation. The platform is really great for organizations that are looking to launch a fully responsive website that informs visitors, and helps to generate contacts via calls-to-action, forms and landing pages. So start by understanding what your needs are as a company, formulate the necessary feature set, and then evaluate the platforms available to you.
If you do end up selecting HubSpot as your platform and need help in the development or creative process, reach out to us here at Denamico as we've helped many other companies develop websites on the Hubspot COS. We look forward to hearing from you!