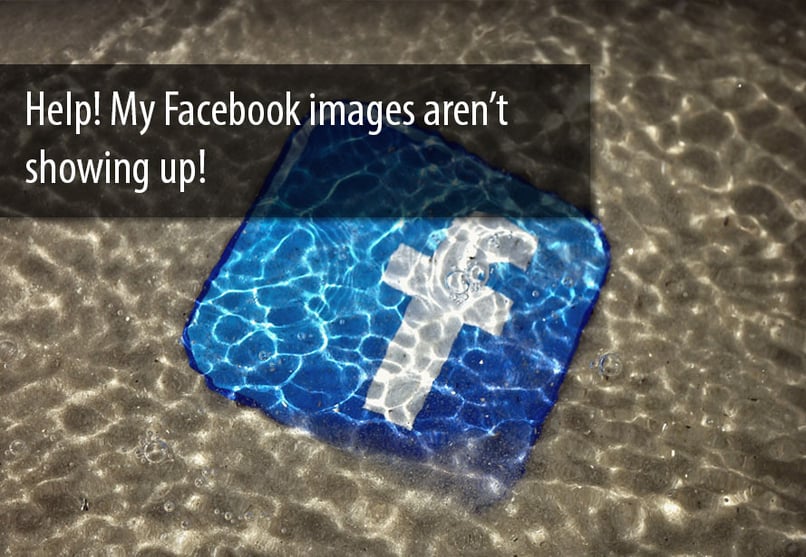 WHY ISN'T MY IMAGE SHOWING ON MY FACEBOOK POST?
Have you ever opened Facebook to share a blog post that you've written or a new product on your company's page, and have not seen a photo pop up alongside the link, or worse, the wrong image?
You're not alone; this is far more common than you think. Here are some tips for getting an image/the right image on your Facebook post.
When the image isn't showing up
If the image isn't showing up in your Facebook post, start by visiting the Open Graph Debugger, inserting the URL of your content, and click "Show Existing Scrape Information".

The Facebook Open Graph Debugger can typically show you if your image is supposed to appear when Facebook retrieves the link.
If you can see your image after debugging the link, your fix is simple: go back to your original post, and click into the timestamp so that a new page is opened with just the post. Click on the right side of the post (as if you were going to edit it), and select "Refresh Share Attachment". You should now see your image in the post. Click "Save" and you're done!
What if you don't see your image? Re-run the Debugger, this time selecting "Fetch New Scrape Information". If you still don't see it, share the information provided in the Debugger over to your web developer. Usually you have to specify some image tags in your content.
When the image is the wrong one
What happens when you have an image for your post but a different image seems to override the one you want to appear? Once again, head back to the Debugger. Does your desired image appear as an image at all for the post? If it does, you may have to choose the image while posting, or mark which image has priority.
In some COS/CMS instances such as HubSpot or WordPress, this means selecting your featured image. Below, you can see in HubSpot that you can arrow over your blog images to select the priority image.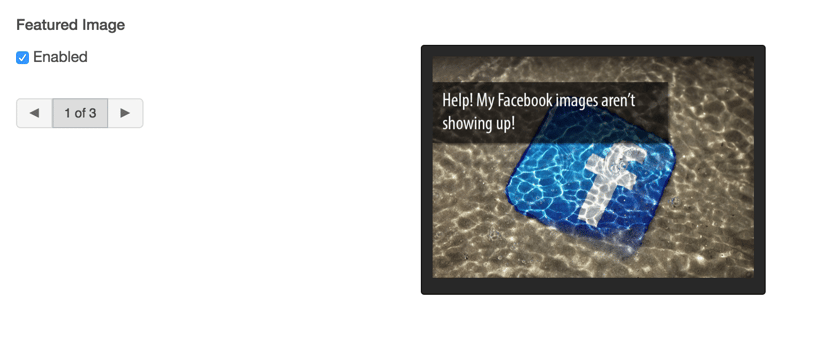 In other cases, there may be a default Open Graph image assigned to your website or blog. If you're using a plugin for a CMS like WordPress, you can look at your settings to see how this works. For example, WordPress SEO is one of the top plugins that includes Open Graph markup. It includes a default image file option in case an image is not included in a blog post.

If the plugin has an Image URL field, test out the image functionality to ensure it's not providing an Open Graph image to posts that already have their own.
Not the case? You'll want to enlist the help of your web developer to resolve the code that Facebook is reading from your website.
Want more ideas around sharing your company news via social media? Take a look at our Guide to Social Media Advocacy.
Image by mkhmarketing via flickr, licensed under CC by 2.0