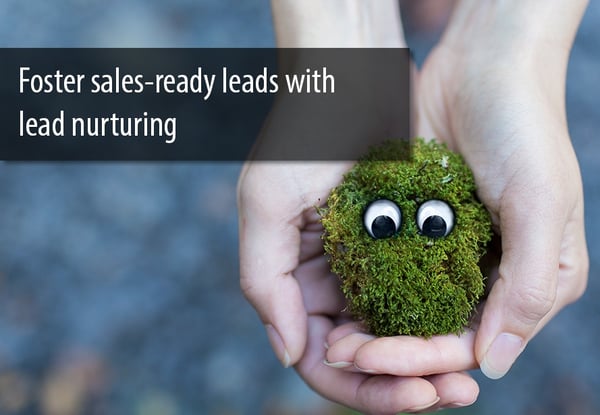 Buying a new home or remodeling an existing home can be a stressful decision. It makes sense then, that many homeowners turn to the internet for research. Through your content marketing efforts, you're probably generating online leads after a visitor fills out a form on your website, subscribes to your blog, or requests to receive weekly or monthly newsletters. What happens next, however, after they fill out their contact information and hit "submit," can either build a relationship that ends in a customer or set the foundation for a missed opportunity. Marketing automation allows you to quickly follow-up with leads, provide them with relevant content, and prepare them for your sales team.
Here are 4 reasons marketing automation is a great fit for builders and remodelers:
1. In a competitive marketplace, you need to respond immediately
Depending on the size of your business, you may not have a sales rep dedicated to monitoring online leads on a daily basis. Automated reply emails assure leads that their request has been received. Effective triggered emails also include a timeframe for when someone will be in contact (if applicable) and/or additional resources for the buyer to consume.
Research shows that 35-50% of sales go to the vendor that responds first. (InsideSales.com)
2. Lead segmentation saves you time and money
Not all leads are created equal, and should be segmented as such. Marketing automation gives you the ability to segment leads into appropriate mailing lists based on their interactions with your company, their interests, and/or their preferences.
Relevant emails drive 18 times more revenue than broadcast emails. (Jupiter Research)
3. Long sales cycles require lead nurturing
In the home building and remodeling space, complex solutions lend themselves to long sales cycles. From first contact to closing the deal, it may take up to 6 months or longer for a buyer to decide on a builder or remodeler. Lead nurturing allows you to schedule a series of emails in a campaign so that your company stays top-of-mind with buyers throughout their self-education process.
79% of marketing leads never convert into sales. Lack of lead nurturing is the common cause of this poor performance. (MarketingSherpa)
4. Campaigns can be tracked, analyzed, and improved
Who's got time to track the management of leads and generate meaningful reports? Let your marketing automation system do the heavy lifting for you. Not only will you be able to track which content is performing well, you'll also be able to identify which marketing campaigns could use improvement.
Companies that automate lead management see a 10% or greater increase in revenue in 6-9 months. (Gartner Research)

If you're a home builder or remodeler who would like to get more value out of new or existing leads, contact us for a free consultation. We also invite you to attend our webinar on building the ultimate lead generating system by registering below.