This is our year – our turn to rub elbows with other HubSpotters from around the globe at the annual INBOUND conference in Boston.
We're tired of reading about all the new announcements, tips, trends, and strategies from blogs or on social media. And we're done being jealous of the renewed look of enthusiasm on colleagues' faces as they report on takeaways from previous conferences. No shade, just saying.
This is the year we send a group of first-timers to INBOUND. And yes, we're excited for the experience!
Here's why we're itching to get to #INBOUND17
Ashley Perron – Marketing Automation Specialist
Did someone say food trucks?
In all seriousness, this will be my first INBOUND so I'm looking forward to the entire experience, but I'm especially excited to find fresh ideas we can implement for Denamico and our clients and meet other like-minded inbound marketers who geek out over the same things I do.
Sessions I'm really looking forward to include:
How HubSpot Overhauled Lead Nurturing & Doubled Conversions
Speaker – Laurie Aquilante, Senior Marketing Manager, HubSpot
Who doesn't get excited by the thought of successful marketers sharing the recipe to their secret sauce? I'm looking forward to learning some of the tactics HubSpot used to revamp their lead nurturing programs and the strategies they implemented to drive more engagement.
10 Things We've Learned from Doing Over a Hundred Website Throwdowns
Speaker – Carina Duffy, Inbound Marketing Consultant, IMPACT
I look forward to hearing the insights from the team at IMPACT and getting ideas for how we can make our website (and our clients' websites) perform even better.
---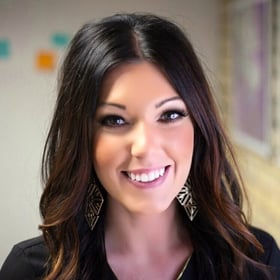 Kayla Fullington – Inbound Marketing Consultant
Since this is my first ever experience at INBOUND (eeeeek!), I'm looking forward to the entire experience as a whole. I'm thrilled to be surrounded by thousands of others who live and breath inbound marketing, while also spending time with the other Denamico team members who are attending and exploring what Boston has to offer.
My can't-miss sessions include:
Making it Rain with Facebook Video
Speaker – Phil Nottingham, Video Strategist, Wistia
I'm excited to learn how to use viral sharing habits to increase video reach for ourselves and our clients. Video is taking over Facebook content, so I'm anxious to hear what technical tips and hacks there are when it comes to using Facebook as a native video platform.
Authentic Networking: How to Network Without Being a Jerk
Speaker – Strother Gaines, Speaker/Facilitator/Coach, But I'm a Unicorn
Networking is a great skill to have, but many people don't feel comfortable practicing it. I'm excited to learn how I can connect and engage with others in a professional setting, as well as bring the main takeaways back to share with the rest of the Denamico team.
Oh, and I can't forget about John Cena's Keynote on Thursday, because who doesn't want to hear insights from a WWE star? Plus, I turn 26 that day so I'm hoping he'll serenade me onstage with "The Birthday Song."
---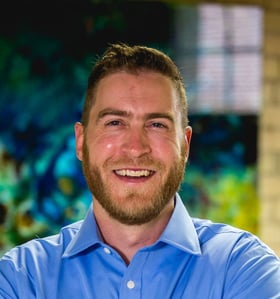 Adam Stewart – Senior Inbound Strategist
Getting out of the office is a treat, even more so when you know lobster rolls will be on the menu. In addition to meeting new peeps and learning a ton, I'm especially excited to take part in HubSpot's Agency Partner Day prior to the big event. Plus, it will be an honor to hear Former First Lady Michelle Obama speak in person.
Here are my go-to sessions:
How To Predict Inbound Marketing And Inbound Sales Results: The Numbers Hold The Key To Improved Performance
Mike Lieberman, CEO and Chief Revenue Scientist, Square 2 Marketing
As an agency, communicating and reporting on key metrics across sales and marketing is key to developing trust with prospects and clients. This session gets down the brass tacks on proving ROI of inbound marketing, as well as how to predict results more accurately. I'm sold.
Content is Crap. Marketing is Crap. Let's Talk About Relationships.
Steven Vrooman, Professor and Chair, Texas Lutheran University
In all honesty, the title caught my eye immediately. As a content and inbound strategist, I'm constantly thinking about making content stand out. Seems like Mr. Vrooman may have a new perspective on how that is accomplished. I'm looking forward to learn how to get personal again.
---
#INBOUND17
There you have it, folks! Our schedules are set, and we're ready to get our HubSpot on. If you see us wandering around (possible a bit lost), feel free to say hi and point us in the right direction.