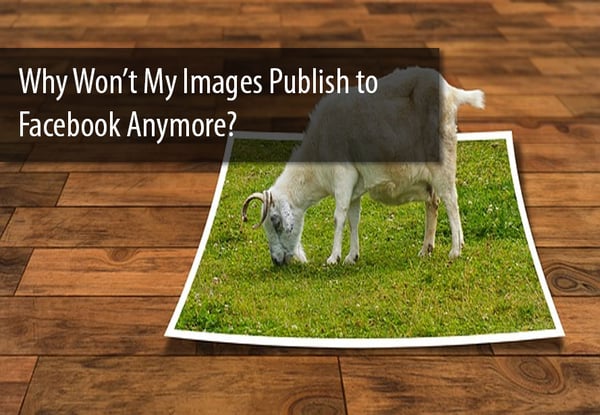 There's a feeling of dread when you're trying to accomplish something you've done 100 times before, and this time it doesn't work.
If you use a lot of images on your Facebook business page, there is a possibility that you will find yourself banned from posting images for a period of time, due to copyright issues.
It's easy to tell when this has happened. You go to insert an image for your Facebook post, and notice that the "Publish" button is in a faded, un-clickable state.
Has this happened to you before? If it has, it can certainly be concerning, especially if you want to share a new promotion and/or campaign. Never fear, we have some information for you on how to handle the ban.
What happened?
If you use images from Flickr or the Creative Commons regularly, chances are they've been flagged for copyright infringement. With this, Facebook is employing a temporary ban on your page so that you cannot post images.
How long is the ban?
According to Facebook, most bans are from a few hours to a few days. With one client of mine, the issue was resolved within 24 hours. If this occurs multiple times, expect the bans to increase in duration.
Can we still post other content?
Yes. Any content (including links with imagery) can and should be posted.
Are there ways in which we can attribute images on Facebook?
You can certainly use Creative Commons attribution in the body of your Facebook post. However, we would recommend using imagery that does not require attribution, such as images deemed "no attribution required" on Flickr, or from a site like Pixabay.
If you have any concerns about images for your social media or blogging campaigns, feel free to contact us for a consultation. We love any opportunity to troubleshoot issues and answer your questions.