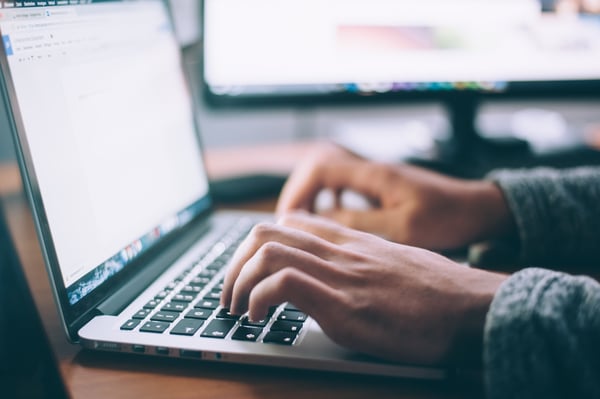 If your company has a blog, have you ever thought to yourself, "Why are we doing this? Where's the ROI?"
Whether or not the company blog was established with a clear objective in mind, you can improve its ROI by implementing a bit of strategy. Most company blogs are created with these two goals in mind:
Generating awareness of your company by drawing in as many readers as possible.
Persuading readers to take an action like filling out a form or buying your product.
As seemingly simplistic as these objectives might be, many companies fail to consider these two goals as they continue to churn out content week after week. These blogs publish regular entries, contain useful information, and are well-written, but at the end of the day, they struggle to generate meaningful results. How can your business's blog avoid the same fate?
The smartest blog managers plan and create their blog content strategically to increase the opportunity to achieve these objectives. Want to take your strategy up a notch? Here's 6 ways to improve the results of your blogging efforts:
To generate awareness of your company by getting more readers:
1. Create blog titles that are search friendly
When writing blog titles, headings, and subheadings, think about the problem you're solving for the searcher. What question would someone be asking in order to find your blog post? Thoughtfully wording your title and using bot-friendly HTML structure to highlight your headings can drive visits to your site long after your blog is initially published.
In today's world of digital assistants and smart home devices, voice search is becoming increasingly popular and more people are using conversational speech in their queries—asking questions of Google, Siri, and Alexa as if they were talking to a friend. In order to show up in these search results and generate greater awareness of your brand, your content should answer the searcher's questions using natural, uncomplicated speech.
4. Include a mix of topics that will capture both short-term and long-term traffic
When building your editorial calendar, you should think about whether each post idea is likely to capture traffic over time or just within a few days or weeks of publication. For example, a 2019 predictions blog post is likely to be very popular during December 2019 and maybe January 2020, but probably won't continue generating traffic for long afterwards. Posts about your services or industry-specific topics aren't likely to generate huge numbers right away, but a useful topic with engaging writing will gradually gain readers over time.
Another consideration is the longevity of your subject matter. It seems like technology is changing at an increasingly fast pace, so if your industry is affected by the rapid change of tech, it is to your advantage to diversify your blog content. A balanced mix of short- and long-term traffic drivers ensures steady readership and consistent growth over time.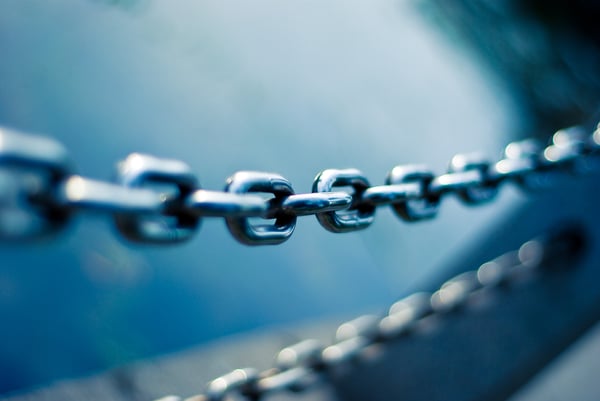 3. Include internal links
An internal link is a hyperlink that points to another page on the same website. They're important for helping your readers find other information they might be looking for on your site.
Prioritizing internal links also assists search engines as they crawl your website to determine what kind of content you could provide for their users. When deciding how high you'll rank in search results, one of the factors that Google considers are the number of internal links on your site. This signals that your site will be easy to navigate, providing a positive experience for searchers.
4. Include outbound links
You might be thinking: Wait, why would I send people AWAY from my site? Hear me out.
If you want to be considered credible, providing links to quality external pages that support your information will validate your claims and show readers that you've done your homework. Of course, you'll want to be selective about your sources. Unmonitored user-generated content, advertising, and link farms are rarely seen as helpful by your audience and could even be detrimental to your ranking if Google flags these links as not useful or spam. On the other end of the spectrum, linking to high quality, authoritative content is a way to build a trustworthy reputation and add value for your readers.
Another great way to drive traffic to any blog or website is to feature perspectives and viewpoints of others, especially experts in your field. Reach out to anyone who might have something valuable to add and ask them to answer a few questions. Publish their answers, include outbound links to their website, and ask them to share with their followers on social media. This approach positions you as well-connected in your industry and drives new readers to your site.

If your primary goal is to get readers to take action:
5. Add calls-to-action
Picture this: a reader who is your ideal customer stumbles on your blog, reads it, and gets fired up. They want to learn more about your offerings! They read all the way to the end of the blog post and they're not quite sure how to get more information. They might click through your site navigation, but if they don't find what they're looking for, they might move on to a competitor—you lost them. Don't let this happen!
Add contextually relevant calls-to-action (CTAs) to every blog post. CTAs provide opportunities for you to meet your visitor's needs while guiding them toward purchase. For example, a blog post that lists some reasons to consider your product or service could wrap up with a CTA button that leads your visitor to a landing page offering a free trial. Once the visitor fills out the form on the landing page, you can follow up with them and potentially nurture them to purchase. It's a win for them because they have more of what they were looking for and a win for you because you have the information you need to build a relationship with them.
6. Include re-engagement opportunities in your page template
Your blog page template is all the parts of your blog pages that stay the same even when the visitor clicks to read additional posts, usually in the form of a header and/or a sidebar. Ideally, this area will display opportunities for your visitor to engage further: a form used to subscribe to future blog posts or emails, a list of past posts, or an option to sort posts by topic. If you have space, it's great to include an additional CTA to provides one more opportunity for your visitor to engage with your site and for you to gather information that will help you to nurture your relationship with a potential customer.
What are you waiting for?
These tips might sound basic but at the core they are all about being helpful to your reader, whether you are making it easy to find your site in the first place or to find the information that they need once they reach your page. Follow these 6 simple tips, and your blog will show up in more searches, effectively drive traffic, and effortlessly collect customer contact information.
Looking for more ways to optimize your website? Click the image below to get a free website assessment from Denamico (see what I did there? 😉).