We are excited to announce DenamiCON, the Minnesota Conference on Inbound Growth.
The event, sponsored by Denamico and MentorMate, will be held at Surly Brewing Co. in Minneapolis on Tuesday, May 16, 2017, from 3-6 p.m.
Registration is available by visiting denamicon.com.
Why Attend?
Learn more about inbound marketing and get an inside look into how an expert in Tech/SaaS transformed from inbound skeptic to inbound evangelist.
Our Keynote Speaker, Björn Stansvik, Founder and CEO of global technology development firm MentorMate, will discuss how he used the inbound methodology to skyrocket his business and accelerate revenue growth 1,000% (yes, that's one thousand percent), landing the firm in the Top 10 of the Minneapolis/St. Paul Business Journal's List of MN's 50 Fastest-Growing Privately-Held Companies three years in a row.
In addition to the keynote presentation, a panel of experts will be on hand to share their perspectives on the day-to-day implementation of inbound marketing, insights into inbound strategy, and the advantages of an inbound approach.
Attendees will gain insights from experts in inbound marketing and the Tech/SaaS fields, mingle with other business leaders, and indulge in tasty picks from Surly Brewing Co.'s kitchen.
About the Keynote Speaker: Björn Stansvik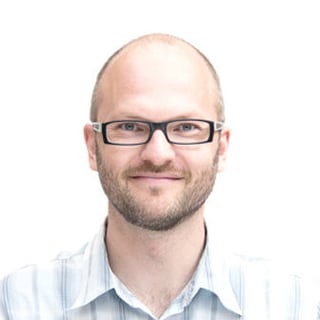 Founder and CEO of global technology development firm MentorMate, Björn Stansvik has steered the company's vision since inception to over 400 full-time employees with 850+ projects delivered worldwide.
Under Björn's leadership, MentorMate has been named a three-time consecutive winner on the Inc. 500 | 5000 and Minneapolis/St. Paul Business Journal's Fast 50 lists. In 2016, MentorMate was named a Top ICT Employer in Bulgaria and Top Workplace in Minnesota (US). MentorMate works confidently across diverse regulatory environments, and recently established an office in the Astrazeneca BioVentureHub.
As a recognized technology innovator, Björn has won the following distinctions, Minneapolis/St. Paul Business Journal's 40 Under 40 and Titans of Technology (2014), Minnesota Business Magazine's Real Power 50 (2014) and EY Entrepreneur Of The Year Program finalist (2015, 2016).
Björn holds a Master's of Science in Business Administration from the Gothenburg School of Economics and has completed a Master's thesis in Civil Engineering at Chalmers University of Technology in Gothenburg, Sweden. He has worked in high-tech and strategic business development in Europe, Latin America and the United States at leading companies including Procter & Gamble, Ericsson and Arthur D. Little prior to founding MentorMate in 2001.