Gearing up for INBOUND 2019
4 min read
August 23, 2019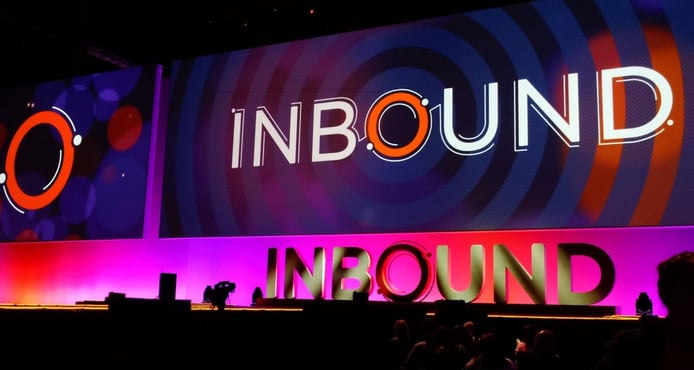 What is INBOUND?
INBOUND is an annual experience presented by HubSpot in Boston, MA. This year it's taking place September 3-6, bringing together curious, inquisitive professionals with big names and innovative industry thinkers for game-changing keynotes and breakout sessions. HubSpot users from around the world gather to network and share ideas at this highly anticipated industry event featuring more than 250 world-class speakers.
This year, Denamico is sending four of our HubSpot rockstars to share what they've learned this year and pick up insights and tips from other HubSpot users around the globe. Before they head out, we've asked them what they are most looking forward to at this year's INBOUND event.
What we're looking forward to at INBOUND 2019
Brendon, CEO and Co-founder of Denamico
This year Brendon was selected as a breakout session speaker, a highly coveted role awarded to only the top tier talent from HubSpot's most successful agency partners. Right now, he's putting the finishing touches on his talk, highlighting Denamico's integration of HubSpot platforms to support client success.
| | |
| --- | --- |
| | "I'm excited to speak about how we combine the HubSpot CRM, CMS, Sales, Marketing, and Customer Service Hubs with our knowledge and experience of building efficient processes around these for our clients that result in great customer experience. INBOUND attendees who sit in on my session will see a case study of what we did, step-by-step, for a client that earned us the HubSpot Impact Award earlier this year. I feel the value for attendees will be knowing how and when to use all the possible tools we have available in HubSpot and that it does not need to be complicated to be successful." |
---
---
Emily, Senior Strategist
As a Senior Strategist at Denamico, Emily is often called upon to create innovative solutions in HubSpot to resolve client challenges. Last year, she was a featured breakout session speaker at INBOUND, and this year she's looking forward to soaking up new ideas on how to solve the puzzles that Denamico's clients will face in 2020.
"I'm looking forward to conversations with HubSpot executives — it's always fascinating to pick their brains on where they see the market heading and what that means for their product. HubSpot has always been really open and transparent with their partners; they're not afraid to get into the weeds with us!

I also get excited about meeting with other agency leaders. The HubSpot Partner Community is extremely collaborative and open to sharing what's working for their clients, so it gives you an opportunity to talk to others who may have experience with something that's new or challenging you. I always come back from INBOUND feeling really inspired and excited about where things are going, and full of new ideas on how we can help our clients grow their business more efficiently and effectively."
---
Allison, UX / UI Designer
Allison is our team's design guru, who was recognized this summer by HubSpot as a Champion User — one of the most active users on the HubSpot Marketing Hub. This year, she's headed to INBOUND looking for new techniques and insider tips on building top-notch content for our clients.
| | |
| --- | --- |
| | "I'm looking forward to attending the 'Level the Playing Field: How Technology and Design Empower Businesses to Take on Big Brands' session because as a designer, I'm always looking for ideas on how to display client content in new and engaging ways. New tools are always being released to make this process easier, so I'm excited to hear what Adobe has in store for a more 'on-the-go' approach to publishing content." |
---
Adam, Chief Strategist & Operating Officer
Adam keeps the Denamico gears well-oiled and running smoothly, so undoubtedly he'll come back with meticulous notes and bursting with ideas for how to improve our clients' campaigns. This year, he's looking forward to hearing from the HubSpot co-founders.
"I'm always excited to take in the Spotlight by the head honchos Brian Halligan and Dharmesh Shah cause they exude compassion and gratitude for the entire HubSpot community. Plus, they highlight what's on their minds, cool new stuff in the works, and even throw some humor in the mix. Like past years, Christopher O'Donnell swoops in afterwards to dive into more detail on the 'latest and greatest from the HubSpot product roadmap.'

In terms of breakout sessions, I'm looking forward to soaking in some gems from Verne Harnish as he urges us to face 'the most important question you can ask to scale a business.' Bring it on INBOUND19."
---
Boston, here we come!
INBOUND 2019 is just around the corner, but registration is still open until September 3 if you want to join us!
Attending INBOUND 2019?
Let's connect! Schedule a time to chat on our calendar.
If you can't make it to INBOUND, we'll be sharing some of the insights that we picked up during our own Denamicon event this fall, on October 23, 2019 at Surly Brewing in Minneapolis. We hope to see you there!