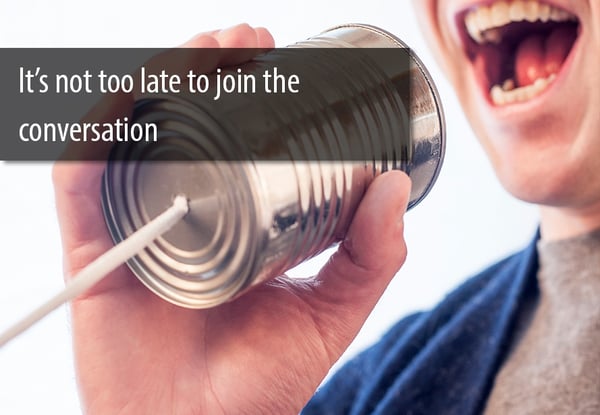 The recently redesigned Twitter for Business website may be focused on using paid Twitter ads to grow your business, but it does offer solid advice for small businesses looking to learn the fundamentals of Twitter marketing, whether you need to build a strategy or simply establish an account.
If you still find yourself asking, "Should my business be on Twitter?" consider the follow statistics:
Data aside, businesses are using the platform for a variety of reasons, including to...
find out what is going on in their industry.
discover what their customers are interested in.
listen to relevant conversations and to jump in to add value.
drive awareness to their brand, products, services, and events.
provide customer support.
develop a good reputation in their industry.
build strong relationships with customers.
connect with influencers and knowledge.
For small businesses just getting started on the platform, the "Twitter basics" section offers five main learning objectives:
How to use Twitter
Create a profile for your business
Build a content strategy
Grow and engage your followers
Track your results with Twitter analytics
1. How to use Twitter
If you're completely new to Twitter, this section will be a great place to start. Not only does it cover the basic terminology, but it also includes a useful diagram to help you dissect and understand the key elements of a tweet.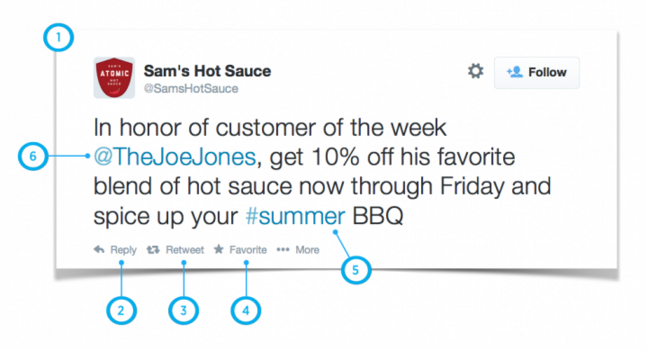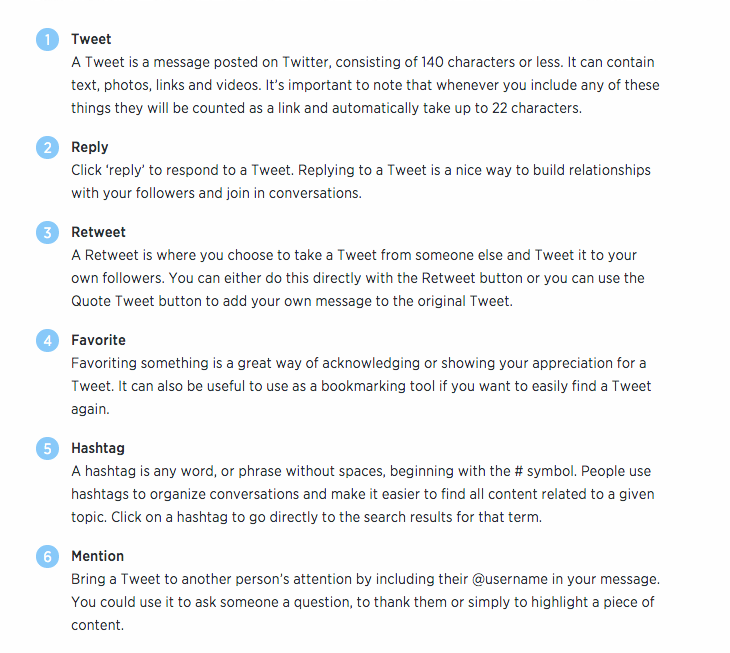 The one downside to this short-list of basic terms is that it's probably a little too short. So if you're feeling like you're ready to learn a little more lingo, you can always check out Twitter's help center – there you'll find a slightly more robust Twitter glossary.

2. Create a profile for your business

In addition to providing an overview on the critical elements of a Twitter profile, this section also includes useful reminders on the recommended formats and sizes for profile photos and header images.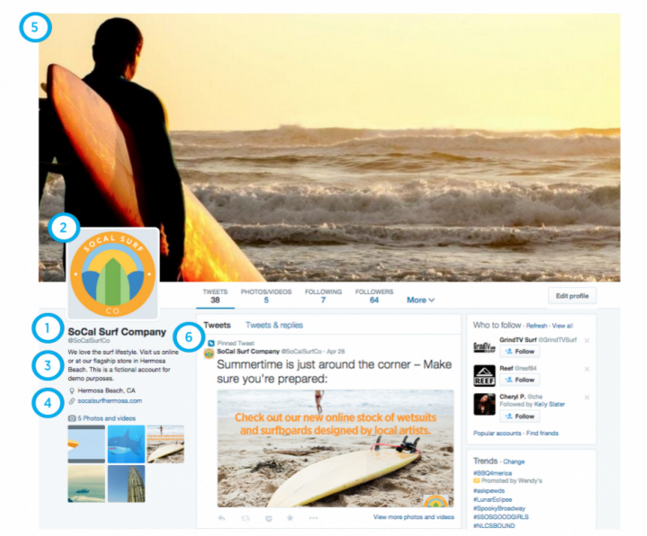 Looking for more in-depth profile tweaks and tips for using additional features such as pinned tweets? Here's where you'll also find a guide to Twitter profile best practices.
3. Build a content strategy
As with any social media channel, setting a foundation of goals based on frequency, format, purpose, and audience will help you get started. Twitter suggests building an editorial tweet calendar for each day of the week.
Monday: Promotions -- Provide a special discount or promotional code to build customer loyalty.
Tuesday: Behind-the-scenes -- Showcase your business operations or work environment using a photo or video.
Wednesday: Helpful tips -- Develop a series of informative tweets based.
Thursday: Customer spotlight -- Respond to customer inquiries or highlight positive reviews.
Friday: Feature industry news or experts -- Retweet content from experts and encourage followers to learn about your industry.
Saturday: Community or industry spotlight --Highlight local events, charities, and fundraisers you support.
Sunday: Focus on your people -- Show your employees hard at work and having fun.
Once you have established an editorial calendar tailored to your business, don't forget to incorporate tweets based on upcoming marketing objectives, such as a new product or service or event. This section is also littered with great examples of tweets geared for specific goals to drive engagement or garner direct response.
4. Grow and engage your Twitter followers
Establishing and increasing relevant followers on Twitters should be a top priority for small business on the platform. Not only do followers opt-in to receive your tweets, they also potentially take actions that are beneficial to your business. Dig into this section to grow your community and engage your followers. Additional resources on how to import your email contact lists and how to add buttons to your website to drive interaction with followers are available.
5. Track your results with Twitter analytics
High-level monthly reports are available through your account home. Twitter breaks the reports down by your activity and interactions, your influencers, and your content. Here you'll find insights on your volume of tweets, the number of visits to your profile, top mentions and follower, tweet impressions, and top tweet, among other metrics. Don't worry if you don't know what these mean from the start. The important take-away is to set some type of benchmark to begin tracking your success.
Bottom line:
If you're just getting started on Twitter, the open feel of the platform can seem a little daunting. But Twitter's benefits to your business are worth the effort. And once you're up and running, consider tapping your employees' Twitter networks through social media advocacy.
Have you also considered allowing employees to use Facebook and LinkedIn to promote your business but aren't sure how to get started? Download our free guide to help employees become brand ambassadors.