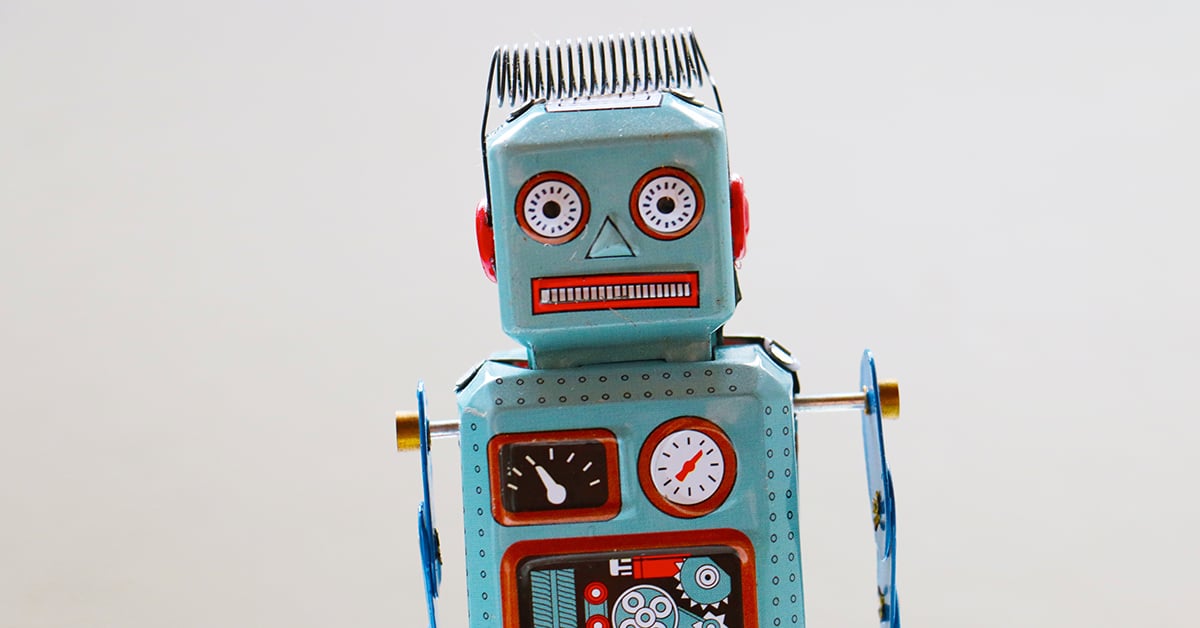 Visitors to your website expect to have the option to connect with you in real time to address any questions or issues they may be facing. For many organizations, regardless of industry, being able to support direct conversations with numerous visitors is a daily challenge with few solutions.
Back in 2016, 57% of respondents to a HubSpot poll said they were interested in interacting with chatbots while browsing websites. In 2018, 82% of consumers reported valuing quick responses to sales questions, and 90% preferred immediate service for their post-purchase support needs. The most effective way to connect your website visitors with quick and accurate answers is via chatbot.
What is a Chatbot?
A chatbot is an automated computer program that provides support to prospects and customers via online chat, text message, mobile app, or email. A chatbot generally has a set of pre-established questions it asks as well as templated responses depending on how users respond.

Chatbots are typically the first step to being able to address customer needs. When a customer first lands on a website, the opportunity to effectively answer any questions or resolve an issue should be readily available. Chatbots allow visitors to get their questions answered without having to scroll through pages of content or hop on the phone with customer service.

A strategically created chatbot helps an organization qualify leads, book meetings, provide answers to common questions, and more without requiring much attention from your team members. Successful chatbots strengthen a business' ability to connect with prospects and existing customers by allowing front office teams to scale more efficiently.
Benefits of using a Chatbot
24/7 customer service
Chatbots ensure that your audience has the opportunity to get their questions answered around the clock. You never know when a customer or client will be needing your assistance, so having the ability to respond to them at any time of day will improve customer experience.
Save time and money
Chatbots free up members of your team so they can focus on higher value tasks. Chatbots can be built out to meet the unique needs of your organization or customers and, once implemented, should require little to no maintenance.
Increased volume in requests
There is no limit to the number of customers your company's website is able to respond to. If your chatbot is built correctly, it will be able to answer virtually all user questions without the need to increase your team capacity. They are also able to provide immediate service and eliminate customer queues as they can help any number of visitors at the same time.
Positive customer interaction
Chatbots are able to provide timely and accurate answers. If the chatbot is not able to properly address the question, the customer can be transferred to a live customer service representative. Chatbots also improve customer experience by providing quicker responses than live agents.
CMS tracking and analytics
By recording data from chatbot interactions, your team can analyze and fine tune the process to further optimize your chatbot's performance. For example, you may find that many customers have similar questions or issues that your chatbot is not currently set up to address. In this scenario, you would be able to identify this issue and modify your chatbot's responses to address these questions.
Is your chatbot ready to BE SHIPPED?
We recently co-hosted a Twin Cities HubSpot User Group workshop where attendees learned the basics of chatbots and how to implement them into their website. HubSpot Technical Inbound Partner Professor, Adi Shah, ran the workshop and provided numerous best practices when utilizing a chatbot, starting with the "BE SHIPPED" method.
Begin by building a flowchart
Start with a polite, helpful question
Have a helpful error message
Identify your audience
Provide a clear "failsafe"
Provide clickable options
Economize on branches
Ditch the human act
This HubSpot User Group meetup also went through constructing the flowchart of a chatbot. This can be done by building backend questions and responses that provide the user with options such as "if/then" statements, multiple choice responses, and speaking to a customer service representative. HubSpot, for example, gives you the ability to build your flowchart with segmented lists based on data in your CRM so you can create a personalized experience.
So, is a chatbot the right fit for your company?
Ultimately, the purpose of a chatbot is to provide online service that customers want to use and find helpful. No bot is able to do everything, so when you set out to create your own, think of an existing problem that it can fix in a more efficient way. If you know your organization has been receiving a high amount of questions related to the same topic, creating a chatbot to address these FAQs is a great start.
If you do implement a chatbot, make sure that you are continuously tracking and adjusting it to better serve your customers. Keep an eye on how users are engaging with your chatbot, or if they are not engaging with it, why that might be.
Need help getting started with or optimizing chatbots? We're here to help.