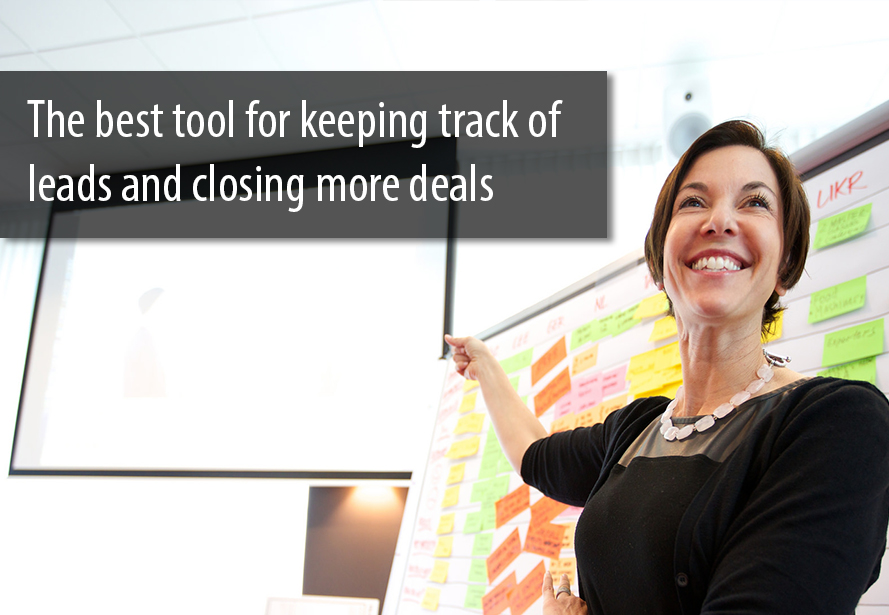 How Can We Help Grow Your Business?
How scalable is your business? How easy is it to train new employees? Unless we can figure out how to have more than 24 hours in each day, creating repeatable systems and processes is the only way to consistently grow a business, month after month.
As entrepreneurs and business leaders, we all know this, but creating and implementing these systems is easier said than done, albeit a high priority for most of us.
In this post, I will be addressing a tool that I have deemed the control station of our business; you can only live without it if you've never had it. But once you know that it exists, you rely on it as heavily as your morning coffee; I'm talking about Hubspot CRM software.
Customer Relationship Management Software
Most of us have used some shape or form of Customer Relationship Management (CRM) software at some point in our career. In in its early form, it was ACT!, and now there are a plethora of different options from Insightly and Sugar, on the inexpensive end to Salesforce or Microsoft's Dynamics on the complicated and high end.
Implementing one of these systems is not something you want to do through trial and error. It can be a painful process. Not to mention super expensive. Getting your whole team to adapt to a) learning and then b) consistently using a new system is not for the faint-hearted leader. And if you have to do it more than once because you chose the wrong software in the first place, well, that's on the Fun List right next to having a root canal.
So, with that in mind, we want to tell you about the HubSpot CRM, which we use to help drive our own business, and which is integrated with their marketing automation software, the most highly rated according to G2Crowd. We believe it's the best CRM for small business, largely because it's so easy to implement and use, but here are some more reason's we love it:
1. The Dashboard
Checking the dashboard on a daily basis gives us a very quick daily update at what's happening from a sales perspective. We can see our Pipeline and the status of Deals we're working on, we can monitor our Productivity and see how many calls, emails, and meetings were done.
If you follow the EOS/Traction methodology, this is like a quick Pulse of your sales activity.
2. Efficiency
Back to creating scalability, I'm all about efficiency. There are two reasons why I believe the this CRM is more efficent than most, and that is due to the lack of manual entry and consequently the quality of the data.
When designing their new CRM, Hubspot did their research on other CRMs, including Salesforce, which is what their team had been using internally. They realized that their sales people were spending more than an hour and a half each day just on data entry. Knowing that there had to be a better way, because most of this data either already existed in their database (from the marketing side), or online (via the prospect company's website or LinkedIn profile), they designed their CRM to pull the data in automatically.
Any traffic, which has become a sales lead (see this post on Inbound marketing for more background on how it all works), automatically flows over from the marketing side to the CRM, meaning zero data entry on your part. The only info you need to enter manually is if you're working on a deal with that contact, notes you might have, etc. And when you decrease the amount of manual entry, you increase the quality of the data.
Another factor influencing the design was that Salesforce has become increasingly focused on serving its enterprise customers. It's a very complex application and overkill for most SMBs. And the software itself is just a fraction of your overall cost, because it's too difficult to implement or learn how to use Salesforce without a professional consultant (even for a technology savvy team). The Hubspot CRM is so easy to use that there's no additional training necessary, but even so, there are several free training videos on how to use the CRM and customize it if you want any specific reports, etc.
3. History & Compliancy
As with most CRMs, you can enter notes, and email your prospects and leads through Hubspot's CRM. You can also call people directly through the CRM, which allows you to keep a recording of your call under that person's profile. Some industries require this level of compliancy and for SMBs to have that functionality integrated with the CRM is a huge plus.
4. Structure for the Sales Process
One goal with scaling any business is to have a defined sales process. The CRM makes this pretty easy to implement and train new salespeople through the Sales Content tab. Here you can create template emails for different scenarios to promote consistency and avoid constantly having to recreate the wheel.
It also makes it significantly easier to train new salespeople because they have easy access to all the sales material right in the CRM.
5. Marketing and Sales Alignment
We know the primary objective of Marketing is to produce sales qualified leads, so the Sales people can then follow up on those leads and convert them into customers. When both teams have access to the same data, updated in real time, and they both have measurable results, also available in real time, we are in a much better position for both teams to be successful.
The benefits to sales and marketing alignment are indisputable and access to such an effective tool helps to enable and promote that alignment.

CONCLUSION:
Implementing this CRM has transformed how we manage sales. It helps with communication, efficiency, makes us more effective and would definitely be included in my "Little Black Book" for successful entrepreneurs and business leaders.
If you're wondering how a CRM will improve your current process, sign up for a CRM consultation today!
Editor's Note: This post was originally published in March 2015 and has been updated for accuracy and comprehensiveness.
Image by Sebastiaan ter Burg via flickr, licensed under CC by 2.0