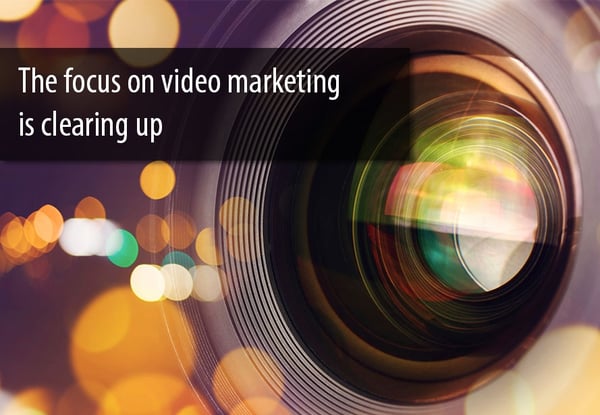 Before we dive into the reasons, let's be clear. We are a Wistia customer. Our agency started using Wistia to fulfill our internal video marketing needs prior to offering the service for clients. As digital marketing advisors, we required an easy solution to implement our programs and to measure the results. Wistia fit the bill.

As we started developing video marketing campaigns for our clients, the question of "Where should we host our videos?" became easy to answer.
So when the opportunity arose to become a Wistia Agency Partner, we embraced it for the same reasons we recommend the platform.
1. Wistia Gets Inbound Marketing
Wistia focuses on providing video hosting for business.
That means videos can be:
branded for recognition
gated for lead-generation
embedded or shared on different channels for social engagement
enhanced with CTAs for lead nurturing and added value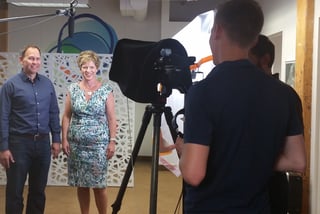 Wistia understandsthat video marketing now plays an integral role in customer engagement and lead generation. And they know that consumers are turning to video content more than ever before.By 2019 it is predicted that as much as 80% of consumer internet traffic will be devoted to watching video.
Because Wistia gets inbound marketing, it's features are tailored to highlight video's role throughout the inbound methodology.

2. Wistia Integrates with HubSpot

We are advocates of HubSpot– both the methodology for lead generation and the COS/CRM platform for marketing automation and sales. Wistia integrates with HubSpot in a few simple steps.
For marketers using video, it's valuable to see video data within HubSpot's platform. Marketing and sales teams are able to see which videos visitors watch and how they engage with the content directly in a contact's timeline.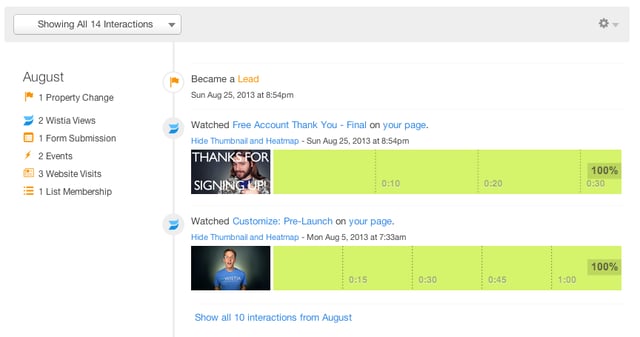 Using the data, sales teams can better qualify leads and address questions and concerns based on a prospect's viewing patterns.
3. Wistia Gets SEO
Wistia was built with digital marketing in mind. Even if you're not an SEO specialist, the platform allows you to easily add titles, descriptions, tags, and metadata to videos without requiring any special coding– all thatgreat SEO juice is built into an embeddable code.
There's even an option to updateyour website's sitemap to alert Google's spidersof your videos.Plus, Wistia's videos look great on any device, which gives you more search cred in our mobile world.
Putting the Pieces in Place
As with any marketing process, video marketingrelies on strategy, implementation, measurement, and revision. It also helps to have the right tools.
With a video marketing strategy aligned to your lead-generation goals, you canaccelerate the growth of your business with relevant content, clear CTAs, and trackable conversion pathways.
We've put the right tools in place to get the job done for our clients and ourselves, and we're excitedto be partnerswith Wistia.
Looking to boost traffic, leads, and sales using video marketing? Check out our free video marketing series!