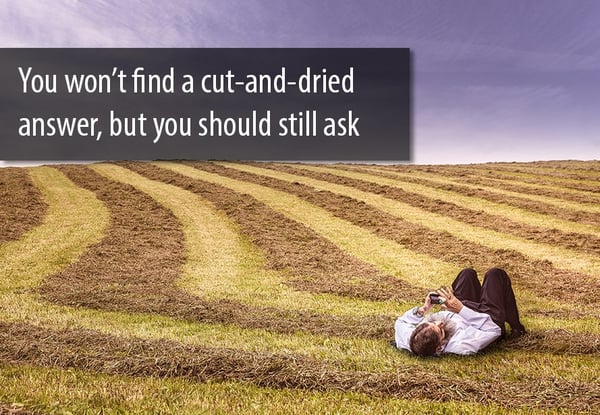 During a recent Denamico lead generation workshop with sales and marketing teams, many in the room expressed interest in marketing automation. Beyond the usual questions surrounding tools, tactics, and strategies, most were curious about timing. Specifically, when should their business invest in marketing automation?
So how do you know it's time to invest in marketing automation?
It's a good question, because if you are not producing effective inbound marketing content that results in a steady flow of new leads, chances are you're not ready to scale your efforts. In that case, your best bet may be to focus on generating more (and maybe, better) content based on the questions your ideal customer is researching online.
HubSpot (our tool of choice) suggests asking yourself the following questions when deciding if marketing automation is the right move for your business:
Are you generating a steady flow of new and qualified leads?

Is your sales team overwhelmed with the number of quality leads you're passing along to them?

Has marketing and sales agreed on what conversations should happen with marketing and which with sales?

Do you have an efficient content strategy mapped to your buyer's journey?

Are you tracking your leads' digital body language across every touch point and marketing channel (not just email)?

Do you have a proven lead nurturing strategy that you want to scale?
These are all signs that it may be time to invest in marketing automation to generate more revenue for your business. However, the key is to understand that marketing automation does not do the work for you; it's a tool that can be used to scale lead generation and nurturing programs.
Looking to beef up your current marketing program? Download our Inbound Marketing Resource Pack or contact us to discuss marketing automation options for your business.