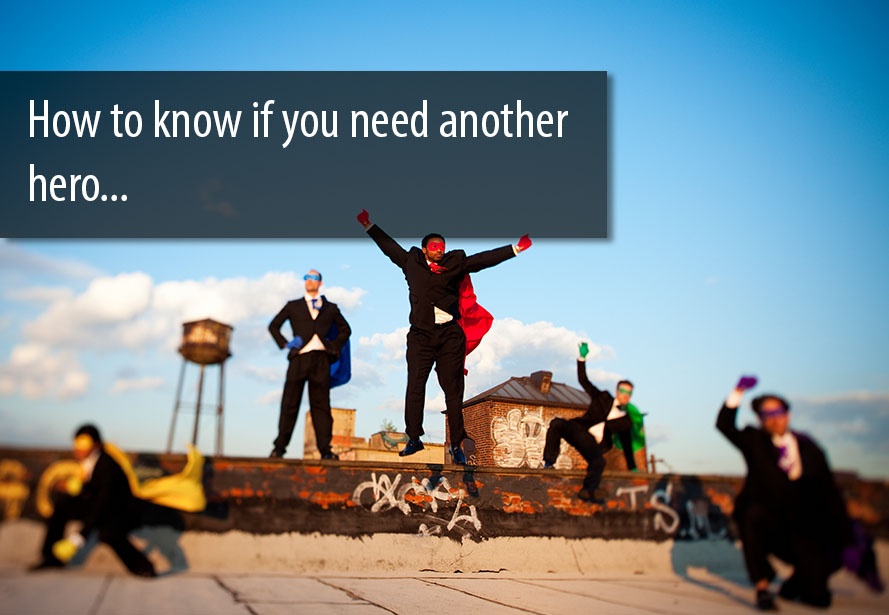 Business Model Evaluation
When evaluating the decision to outsource marketing versus build an in-house team, a business model review is a worthwhile exercise. Some questions to initially ask about your organization are:
Is your organization selling products or services?
Are you operating in a well established market segment?
Is demand for your goods and services consistent?
What are gross margins on sales?
What is the projected growth for your company?
How important is timing in scaling your marketing functions?
What is the competitive landscape like?
As you start to answer these questions about your own business, clarity will begin to surface on whether outsourcing is right for your company.
As an example, organizations operating in growth segments, with tighter gross margins, and with a high degree of variation in demand can benefit from outsourcing parts or all of their marketing functions.
While this list of criteria is definitely not exhaustive, it can serve as a starter guide to whether outsourcing is right for your company.
Now let's take a deeper look at some of the business reasons that would motivate organizational leadership to start looking for outside expertise.
6 Drivers for Outsourcing Marketing
1. Cost Management
A key reason organizational management would look to start outsourcing marketing functions is cost management concerns. When hiring in-house staff to promote, price, and package your goods and services, you are adding significant fixed costs to your company overhead.
Salaries, benefits, and personnel expenses rise significantly when hiring technically skilled employees. These costs, while not permanent, are much more difficult to scale down when demand for your products starts to wane.
2. Need for Quick Growth
Another key driver prompting company leadership to outsource marketing is time-to-market. When it comes to strategizing and executing on tactics for launching a new brand, repackaging a product, or developing a content strategy for your organization, timeliness is a chief concern.
For an in-house team to be assembled to support these functions would take significant time, effort, and energy. Both human resources and company management would be needed to identify, recruit, hire, and educate new team members to support these initiatives.
3. Technology Expertise
The marketing landscape has shifted significantly, principally into the digital realm. Now, the primary ways of building brand awareness, thought leadership, and leads for your organization are through search engine marketing, web-video production, social media, email nurturing, blogging, and premium content creation.
Additionally, the skill sets needed to execute on these tactics have become increasingly technical and precise.
4. Growth Through Acquisition
As organizational growth through company acquisitions becomes more commonplace, the appeal to use outside marketing resources becomes increasingly significant. Specifically, when companies merge, the resulting brands must merge or somehow co-exist under the same corporate umbrella.
Additionally, marketing databases need to meld, and other internal systems must converge to assure brand consistency and corporate unity throughout the marketplace. Placing these demands on internal team members who maintain other internal responsibilities can be crippling and lead to bad outcomes.
5. Need to Focus on High Value Functions
For organizations engaged in inbound marketing where there are a plethora of inbound leads coming in from content marketing efforts, outsourcing "low value" follow-up functions can be a wise business decision.
For example, when leads are generated from website form submissions, video views, and content downloads, smart marketing organizations are quickly following up on these leads. This responsiveness shows prospects that organizations are engaged and eager to earn their business.
However, these functions of lead validation and qualification and appointment booking can quickly swamp internal resources that should be focused on higher value activities.
6. Competitive Analysis
Finally, the competitive landscape is constantly shifting and evolving. New competitors are always entering the market and your company's position within the market is continually oscillating. This environment necessitates quick movements and constant alterations to assure alignment with demand.
Thinking about outsourcing marketing functions for your business or looking for more material to help convince upper management in that direction? Download our guide When to Outsource Your Marketing for details on how to get started.