Another local thought leader with a direct pulse on the Minneapolis business scene has agreed to serve as a panelist during DenamiCON on May 16, 2017.
We're pleased to welcome Jennifer Zick, Founder of Authentic Brand. Jennifer will join other expert panelists to share her leadership insights on sales and marketing innovation through digital and SaaS technologies.
Jennifer Zick
Founder, Authentic Brand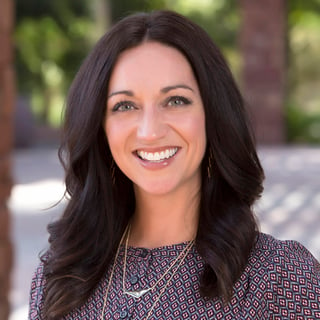 Jennifer Zick is the founder of Authentic Brand, a Minneapolis-based B2B marketing services agency that helps organizations take their growth to the next level by tapping into authenticity and intelligence: two essential ingredients for building trusting, long-term customer relationships.
With nearly 20 years of B2B marketing experience in innovative, entrepreneurial, and accelerated-growth companies, Jennifer's career has included several leadership roles for high-growth B2B professional services organizations, primarily centered on sales and marketing innovation through digital and SaaS technologies. Prior to launching Authentic Brand, Jennifer led marketing teams and programs for Magnet 360, PwC, and Corporate Visions.
Jennifer is Past-President of the Minnesota Chapter of the Business Marketing Association – a national non-profit business association focused on B2B marketing – where she also served a prior term as VP of Events & Development. In 2014, Jennifer was honored by the Minneapolis-St. Paul Business Journal as the recipient of their "40 Under 40" award which recognizes young leaders who have been successful in business, while also making significant contributions to their communities.
Jennifer holds a Bachelor's degree in Communication from the University of Minnesota. She lives in Chaska, Minnesota with her husband and their three children. Outside of the office, Jennifer enjoys leading a *very* casual ladies run club, drinking high-quality wine, and spending time at the family's lake home in northern Minnesota.
---
DenamiCON – Minnesota Conference on Inbound Growth
WHERE: The event, sponsored by Denamico and MentorMate, will be held at Surly Brewing Co. in Minneapolis.
WHEN: Tuesday, May 16, 2017, from 3-6 p.m. Registration is available by visiting denamicon.com.
WHY: Learn more about inbound marketing and get an inside look into how an expert in Tech/SaaS transformed from inbound skeptic to inbound evangelist.
Our Keynote Speaker, Björn Stansvik, Founder and CEO of global technology development firm MentorMate, will discuss how he used the inbound methodology to skyrocket his business and accelerate revenue growth. Learn more about Björn >>


A panel of experts – including Don Smithmier, Jill Konrath, and Jennifer Zick – will be on hand to share their perspectives on inbound marketing and sales.


Attendees will also have the opportunity to network with other business leaders and indulge in tasty picks from Surly Brewing Co.'s kitchen.