Technology is integral to modern business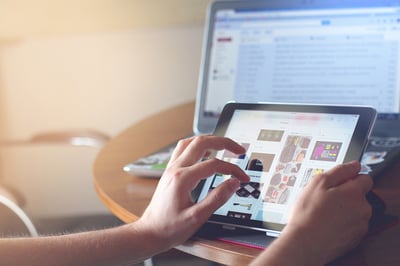 No matter what industry you are in, technology has been developed to manage many of the functions that used to be done manually. It's easy to see how these tools have improved our lives and increased efficiency and effectiveness.
What's not so easy? Keeping track of them all.
With all of these tools available, it can be hard to remember which tech you're using for which purpose. In order for your business to reap maximum benefit, you must assemble an optimized tech stack to ensure that your tools are working together seamlessly.
What is a Tech Stack?
A tech stack is often defined as a group of technology-based tools that help businesses to operate effectively, market efficiently, and enable sales and service teams to provide an optimal customer experience.
Developing a formal tech stack for your business involves identifying the tools that your business is currently using and optimizing that list for functional efficiency.
When you take a look at your current lineup of tools, you might find overlapping operations or opportunities for technology to fill a gap in your processes. To build the best tech stack possible, you should eliminate redundancies, retain the tools that perform essential operations, fill in any voids that could be digitized, and search for ways to integrate your tech tools when possible.
After you've curated the tools that are the best fit, your tech stack will be as unique as your company.
For example, a local business might find that an enterprise-capable CRM is overkill for their small but loyal audience. A custom-build home improvement company might find that an invoicing system better suits their needs versus an online checkout point of sale. Each company must decide what tools are the right fit for their business. When these tools are harnessed in tandem with each other, they form a powerful machine that will drive your business forward.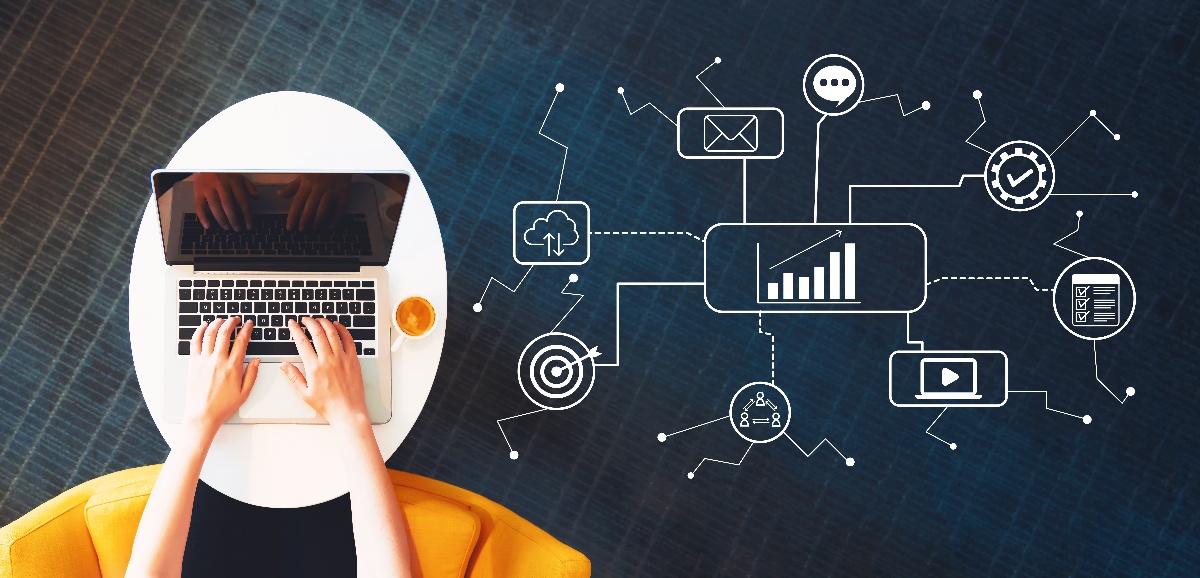 W
hat tools does your tech s
tack need?
So, what tech tools does your business really need? To begin your evaluation, start by taking an inventory of the existing tech used by your teams and any integrations that exist between them. Here are some examples of systems and functions that are often included in a tech stack.
Customer Relationship Management (CRM)
A CRM is a single central database that manages customer records and tracks their interactions with your company. Some examples of CRM systems are HubSpot CRM, Salesforce, and ZoHo.
At first glance, it can be easy to dismiss a CRM as a glorified Rolodex that could easily be replaced by a spreadsheet. However, the capabilities of a top-notch CRM are much more advanced. A CRM system allows you to sort contacts, generate targeted lists, track interactions, prioritize sales tasks, and easily filter and search your database.
Website Content Management System (CMS)
A CMS is the platform that houses your website and allows you to publish and manage content without working directly in the code.
There are a wide variety of CMS options on the market, and each one has different capabilities and features. HubSpot offers a CMS that seamlessly integrates with their CRM to track activity on your website.
Open-source platforms like WordPress (which 60% of websites are built on) and Drupal provide developers with endless customizable options. Squarespace and Wix provide an easy-to-use WYSIWYG (what-you-see-is-what-you-get) interface.
No matter which CMS you choose, a collaborative and centralized content management system will benefit your business in the long run by making it easy to keep your digital presence organized, polished, and up-to-date.
Email Marketing and Marketing Automation
Email marketing is a powerful tool used by many businesses to reach out to a qualified audience — the contacts in their CRM. With an email marketing platform, you can create targeted messages to engage, inform, and delight your prospects and customers.
You may have heard of popular standalone email tools such as Mailchimp, Constant Contact, or Campaign Monitor, but other all-on-one platforms like HubSpot also offer an integrated email marketing tool.
Marketing automation tools are often bundled with a CRM or email marketing platform (or both in the case of HubSpot). Marketing automation allows you to build workflows that will deliver timely messages to your contacts based on their interactions with your company. Some popular automation tools include Eloqua, Pardot, and Marketo.
Social Media
While it is possible to manage your social media presence on each platform individually, you can optimize your messaging by coordinating your efforts from a central hub. Tools like Buffer, Hootsuite, and Sprout are a great way to build campaigns, manage your posting schedule, and save time doing it.
Social media allows you to keep your customers informed about everything from product updates to flash sales, so managing your presence is an integral part of your brand strategy. To that end, platforms like HubSpot have integrated tools that allow you to manage your social calendar as well as track your contacts' interactions with your content.
Point of Sale (POS) & Sales Tools
Ultimately, your goal is to turn leads into customers, but how does that happen?
If you are a brick-and-mortar store, you will need a retail management system or point of sale (POS) system to complete purchases. Software like Lightspeed, ShopKeep, and Square are just a few examples of retail POS systems.
In today's marketplace, customers also expect to be able to purchase from your website 24/7, so e-commerce tools are essential to maintaining your online presence. Tools like BigCommerce, Magento, and Shopify can integrate with your website to facilitate digital commerce.
If you provide services or do custom work, you might not have a physical register but you'll still need a way to get paid. Document tools like PandaDoc, HelloSign, and Proposify can help to create quotes, proposals, and contracts. Plus, if you're using HubSpot, all three seamlessly integrate with the platform.
No matter what sales tools you use, make sure that they are capable of capturing data, not only for billing, but also activity records that can help you in future remarketing or re-engagement campaigns.
Customer Service
Stellar customer service is essential to delighting your customers and turning them into advocates for your brand. Tech tools can make a big difference in improving your customer experience (CX).
No one likes calling a customer service hotline. You get passed from rep to rep and you have to repeat your story over and over. More and more, video and live chat are being used to provide streamlined customer service. Tools like Drift and Zendesk make it easy for companies to respond to customers quickly and
via online chat.
Customers also expect to be able to reach your customer service department at a time that's convenient for them; oftentimes, that time falls outside of business hours. Chatbots are a great way to start a conversation no matter what time it is and get the ball rolling to provide customers with personalized help. Platforms like HubSpot have integrated live chat and chatbot applications that automatically sync service records to the CRM.
Reputation Management
Google My Business, Yelp, Yellow Pages — there are so many places for customers to search for your business and leave reviews. In order to manage your local SEO, business listings, and reviews, you can employ a reputation management tool like Yext or Moz Local. These tools make it easy to do things like update your hours or respond to reviews, and ensure that your business information is consistent across the web.

Digital is the New Normal
Your tech stack will differ depending on the size, structure, and offerings of your business. It often takes a lot of fine tuning to create a truly optimized tech stack, and you may discover that some tools are more valuable simply because of their ability to integrate with others.
There are many reasons to establish and/or optimize your tech stack: free up your employees to work on high-value activities, eliminate a significant amount of human error, streamline your systems, and provide both your employees and customers with a better experience.