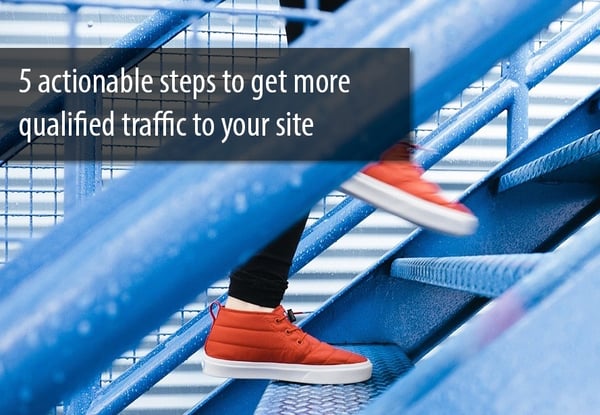 Increasing traffic to your website is a challenge for a lot of businesses, and there are many ways to get those site visit numbers shooting up and to the right. But more traffic doesn't always equate to more sales. What you want as a home builder is to attract the right traffic -- the kind of visitors who repeatedly use your website as a destination for answers to their questions while they grow from a curious potential home buyer to someone ready to start working with you.
5 Actionable Steps to Get More Home Buyers to Visit Your Website
Your ideal customers are searching online for answers related to buying a new home. The purpose of going through these steps is to get noticed on search engines and social media. By focusing on specific buyer personas and developing a list of their concerns, you are prepared to develop content that will attract qualified traffic over time.